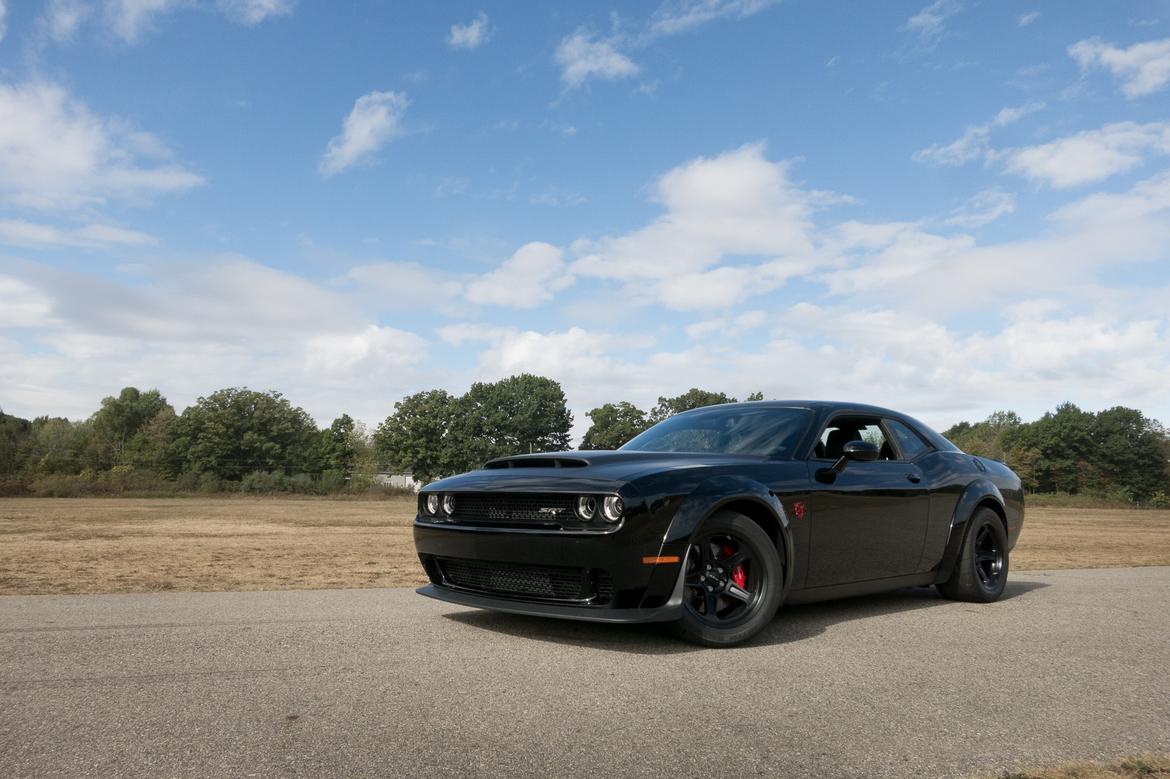 By now, everyone and their brother has seen the 2018 Dodge Challenger SRT Demon blasting down a track or roaring down a straightaway — or flying through the air at your local Cineplex. But until now, nobody's actually had the opportunity to drive one out in the world at large on average, everyday streets with potholes, railroad crossings, loose gravel and myriad other obstacles.
Related: 2018 Dodge Challenger SRT Demon Review: First Drive
Get 2018 Dodge Challenger Details Find a 2018 Dodge Challenger Near You
That time finally came for me earlier this week when Dodge invited media out to US 131 Motorsports Park in Martin, Mich., to have another go at the quarter-mile in its fleet of Demons — but also to have a crack at driving the uber-Challenger on public roads around town.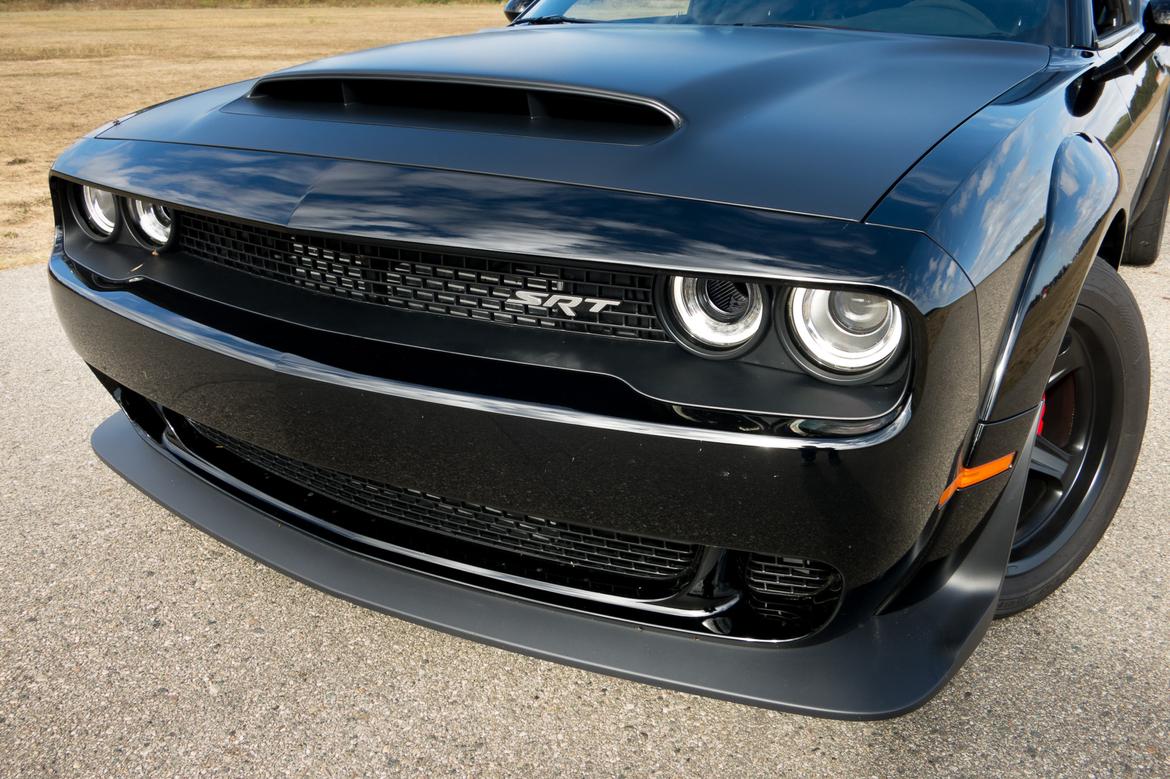 For in-depth impressions on the Demon's straight-line quarter-mile drag-strip performance, have a look here. Suffice it to say, it's the quickest-accelerating thing I've ever driven, it's tricky to launch and it delivers its speed like Conor McGregor delivers a chest punch. What I was more interested in was how it feels when it's time to drive home from the track — when you've taken the skinny drag-racing wheels off the front and put the super-wide drag radial tires back on.
Surprisingly 'Squishy'
In a word, the Demon feels ... squishy. It may be the most comfortable, well-damped, smoothest Challenger I've ever driven. The combination of super-soft-sidewall, 18-inch drag radial tires and softer spring settings than the Challenger SRT Hellcat means it absorbs bumps, pavement imperfections, even railroad crossings, with a quality approaching that of a Genesis G90. You hear it, you feel them a little, but it doesn't upset the passengers or the steering in the slightest.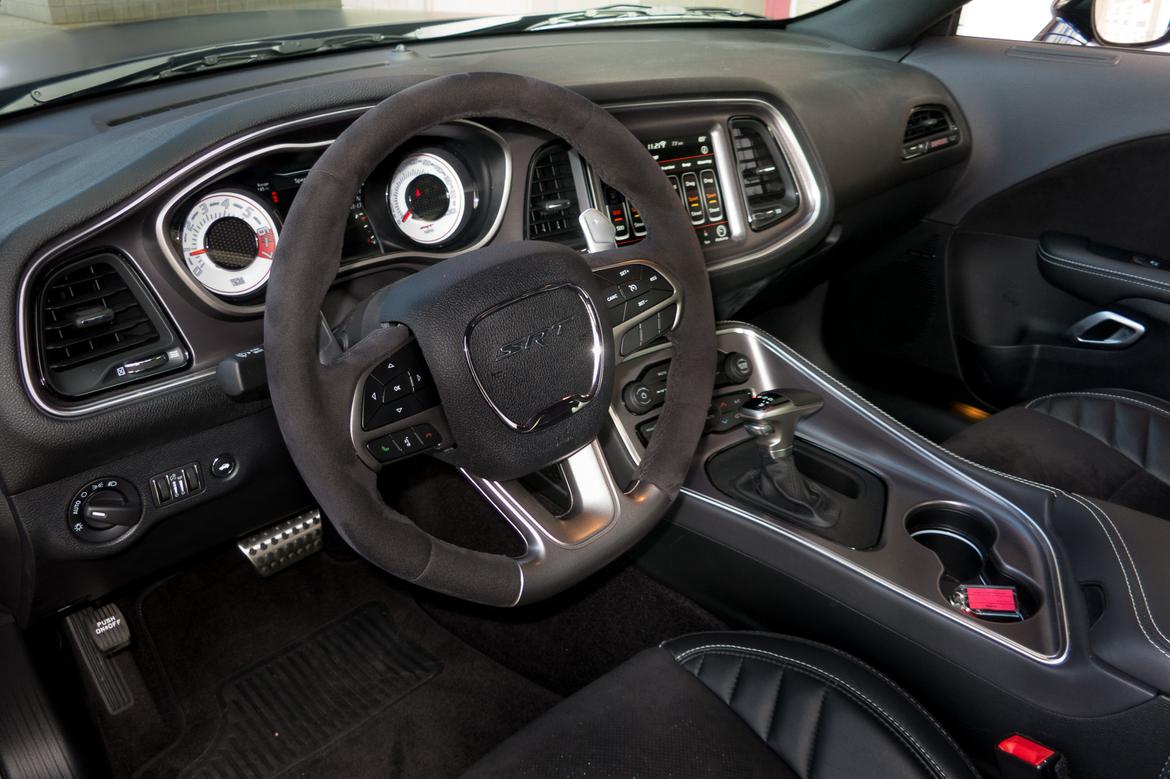 Those squishy tires and squishy springs do affect handling, however. I drove the Demon back-to-back with a new 2018 Challenger SRT Hellcat Widebody, which felt taut, agile, firm and ready to attack corners with aplomb. The Demon felt loose, a bit roly-poly, tilting through corners far more than the Hellcat and generally not encouraging much spirited driving through twisty bits. With so much of that being tires, it would definitely be interesting to see what the Demon feels like with the Hellcat's more conventional 20-inch Pirelli P-Zero tires instead of the Demon's custom-made 18-inch Nitto NT05R drag radials.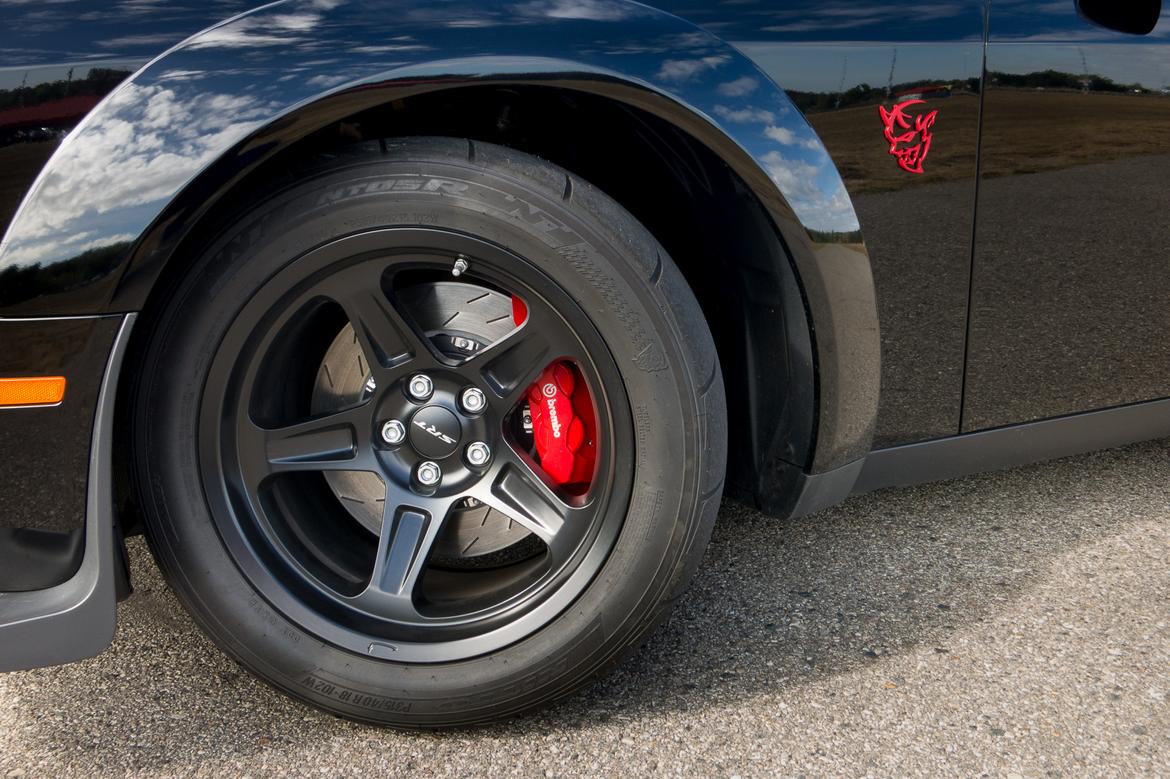 Quick, Not Quiet
But the Demon is not about going around corners. It's about going straight ahead, far faster than anything else you can get off of a showroom floor. And even out on the street, it can do this with such ease that irresponsible speed is always just the lightest of right-foot taps away. You will find yourself going well over the speed limit just getting onto a highway onramp, without even really meaning to.
The Demon is also considerably louder than a Hellcat — if you want it to be. A lot of the sound insulation has been eliminated to save weight, but in the test vehicle I drove, much was added back in (you can get all the trunk padding added back for a dollar).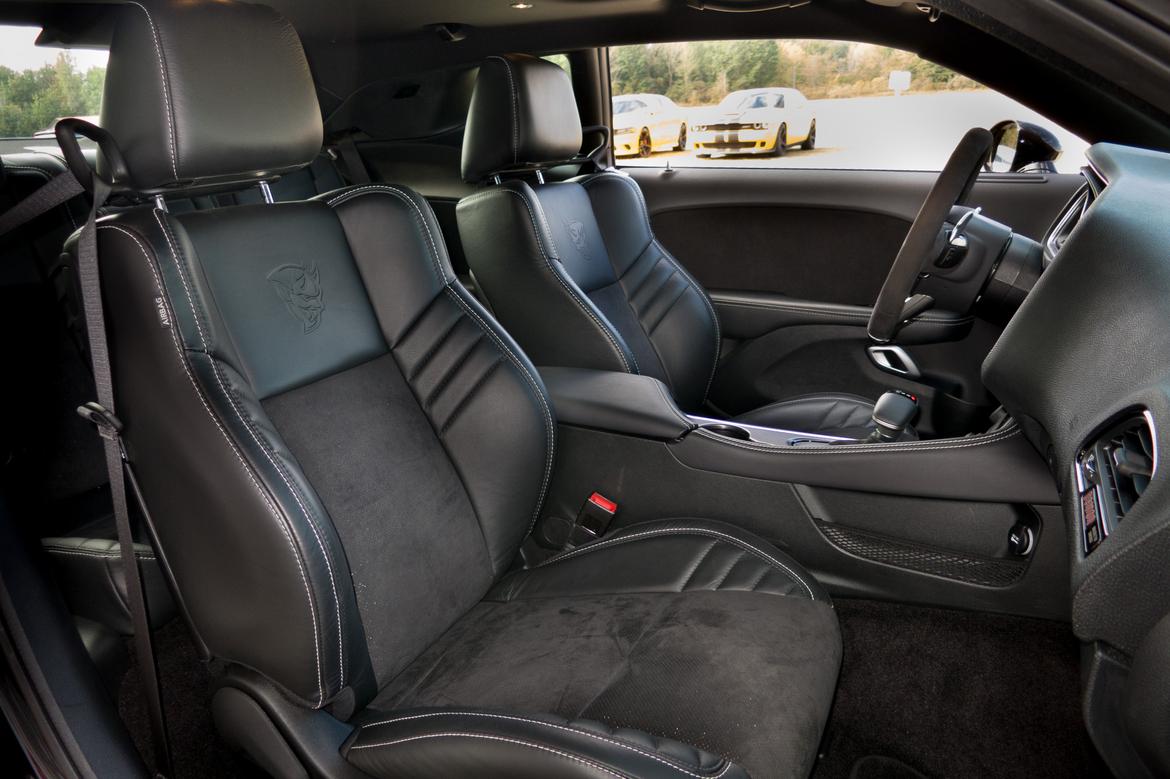 Demon as Daily Driver?
The one I drove on the street also had a moonroof and the full audio system, but it was not a car I would want to drive every day — not on those tires. It may have been comfortable, but the uniqueness of those drag radials (Dodge is proud of the fact that they're specific to the Demon and not off-the-shelf tires, which to me says they're probably going to be crazy-expensive and hard to find) means my money would actually go for a Hellcat Widebody. It's the better all-around car, able to blitz drag-strip quarter-miles and still fly around a road course at scary speeds.
Of course, when you absolutely, positively gotta have the ultimate factory drag racer on the market, accept no substitutes — only the Demon will do.