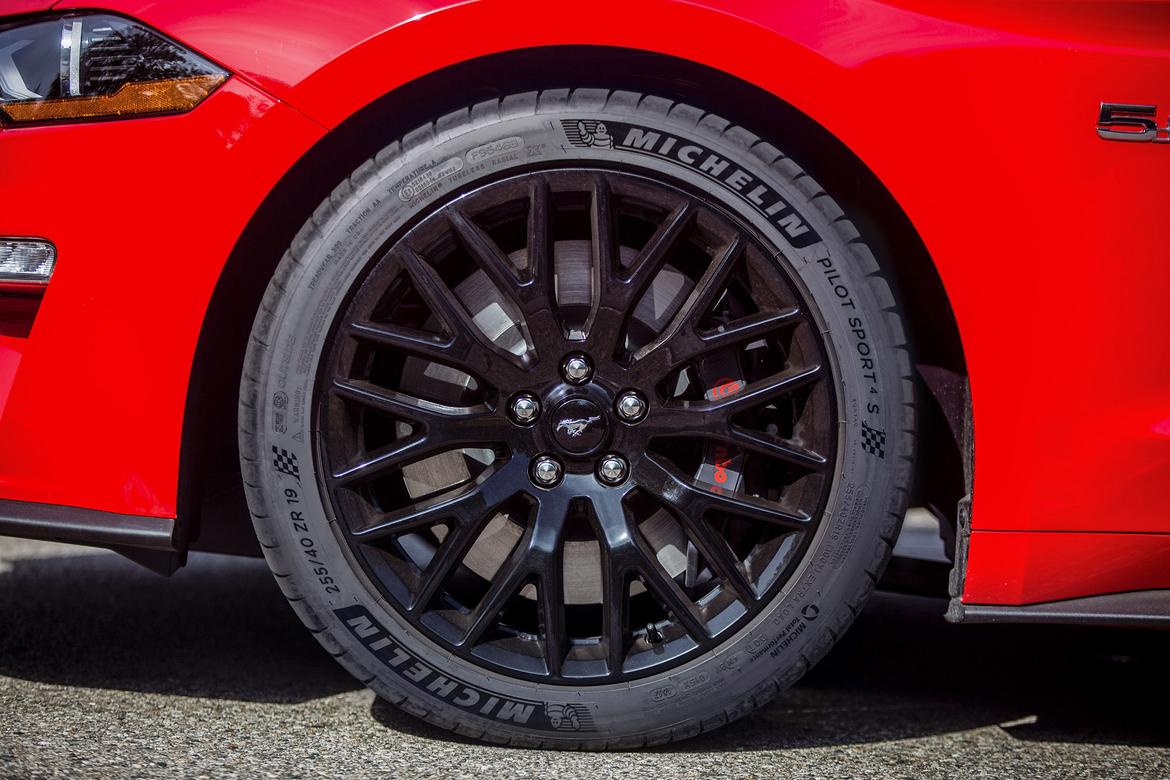 The 2018 Ford Mustang retains the GT trim level (and good thing, too, lest there be rioting in the streets) but adds a special twist with the Performance Package option: A custom set of Michelin Pilot Sport 4S summer tires.

Related: 2018 Ford Mustang's Aerodynamics Improved — by Duct Tape

Ford claims the tires have an "ultra-reactive tread pattern" design that continually adapts to the road surface to produce ideal grip, as well as multiple compounds used on specific sides of the tire to improve dry grip, wet grip and braking. Adding the Performance Package to your Mustang GT gets you upgraded brakes, a limited-slip differential and Recaro-brand seats in addition to the Michelin tires.

"Michelin Pilot Sport 4S tires have been fitted for some of the top performance cars in Europe, and will make their mass-market North American debut on [the] Mustang GT," Ford said in a statement. "Sized 275/40 19 for the rear and 255/40 19 for the front, the rubber helps the car achieve a record sub-4-second zero-to-60-mph time to go along with its available drag mode and 10-speed automatic transmission."

The sheer number of times someone has crashed a Mustang on video is astounding and depressing. Google it if you're skeptical. While Ford can't design away recklessness, the automaker already worked to improve the aerodynamics and high-speed handling of the iconic pony car. Giving the Mustang a set of bespoke tires is just as, if not more, important, as the tires are the only part of the car that (should) ever make contact with the road.

Also worth noting is that these are summer tires, which means they don't perform well in colder temperatures. If you're thinking about buying a Mustang GT with the Performance Package — available this fall — and you live somewhere that gets cold, be sure to consider a second set of winter tires, or just keep your Mustang off the road during the colder months.