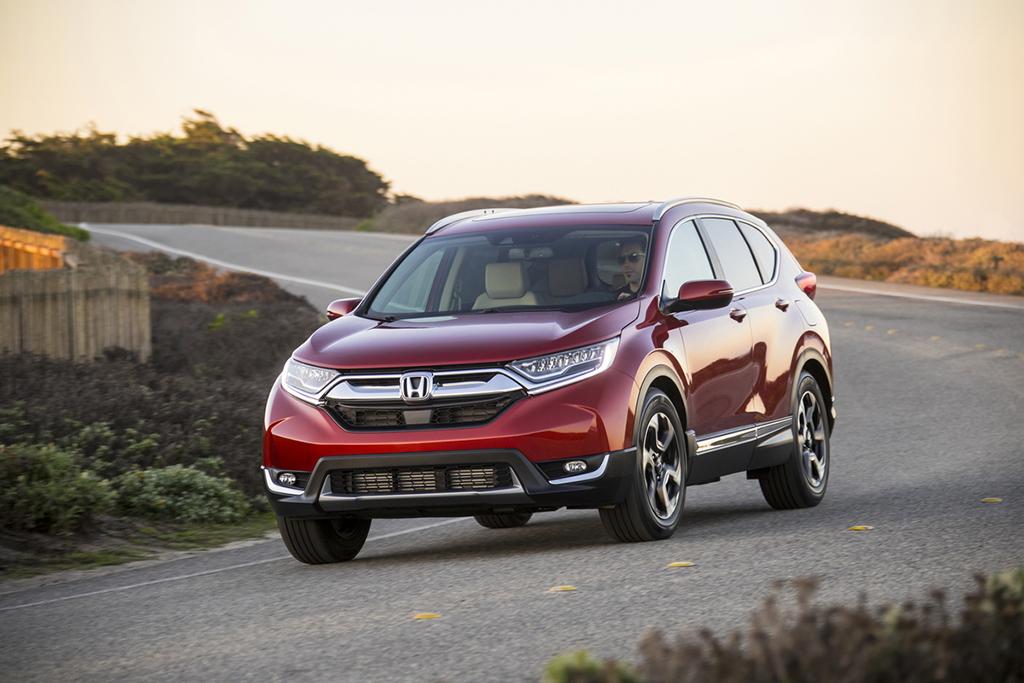 Honda redesigned its CR-V compact SUV for 2017 with more space and power as well as additional safety features, and for 2018, the CR-V returns unchanged — with one small exception. The 2018 CR-V is on sale now starting at $25,090, including a destination charge; that's about $100 more than the model-year 2017 SUV's base price.
Related: 2017 Honda CR-V: Our View
The starting price is for the base two-wheel-drive LX trim; all-wheel drive adds $1,400. The CR-V tops out at $34,990 for the loaded 1.5T Touring with all-wheel drive.
Competitors are priced similarly. The 2018 Nissan Rogue compact SUV starts slightly more at $25,655, as does the 2018 Toyota RAV4 at $25,405. The 2018 Ford Escape starts a bit lower, however, at $24,845. All prices include destination.
An extra $100 will likely not faze shoppers; the CR-V is one of the most popular compact SUVs on the market and — according to 's 2017 Compact SUV Challenge — one of the best. The redesigned CR-V took home a very close second place in the multicar comparison, behind the new 2018 Volkswagen Tiguan.