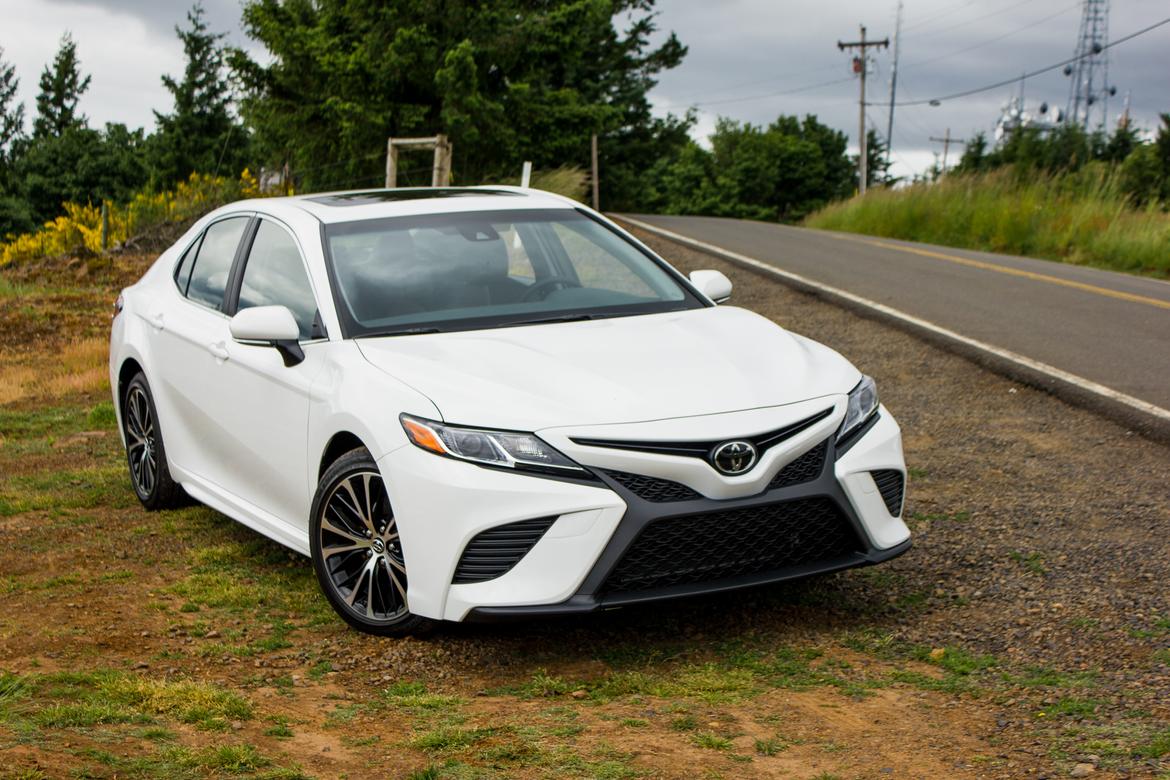 — The redesigned 2018 Toyota Camry earned the Insurance Institute for Highway Safety's highest award, Top Safety Pick Plus — and you don't even have to pay extra for certain options or trim levels to get the safety features needed for the award.
Related: 2018 Toyota Camry: Everything You Should Know
That's because the new Camry has a standard forward collision warning system with automatic emergency braking. It's a provision that's standard in rivals like the 2017 Volkswagen Passat, 2018 Nissan Altima and 2018 Honda Accord but largely optional elsewhere in the class.
In IIHS crashworthiness tests, Toyota's system earned the maximum 6 out of 6 points for a superior rating (out of none, basic, advanced and superior) — 2 points and one rung better than the previous-generation Camry's optional automatic braking. The new Camry's standard LED headlights, meanwhile, earned an acceptable score (out of poor, marginal, acceptable and good) in IIHS' new headlight evaluation.
Get 2018 Toyota Camry Details Find a 2018 Toyota Camry Near You
Both criteria met the agency's Top Safety Pick Plus thresholds, which require an advanced or superior score for frontal crash prevention and an acceptable or good score for headlights. The accolade also requires top scores in five other IIHS crash tests, which the Camry earned.
Different LED headlights on higher trim levels (XLE and XSE) also earned an acceptable score, while an adaptive-headlight option on the Camry Hybrid's XLE trim, which has lights that can swivel in the direction of a turn, earned a good score.
The Camry is on sale now. No doubt shoppers are also eyeing the redesigned Accord, which isn't on sale yet and doesn't have published IIHS crash tests. Russ Rader, a spokesman for the agency, told that IIHS has yet to schedule a test date for the Honda, so stay tuned.