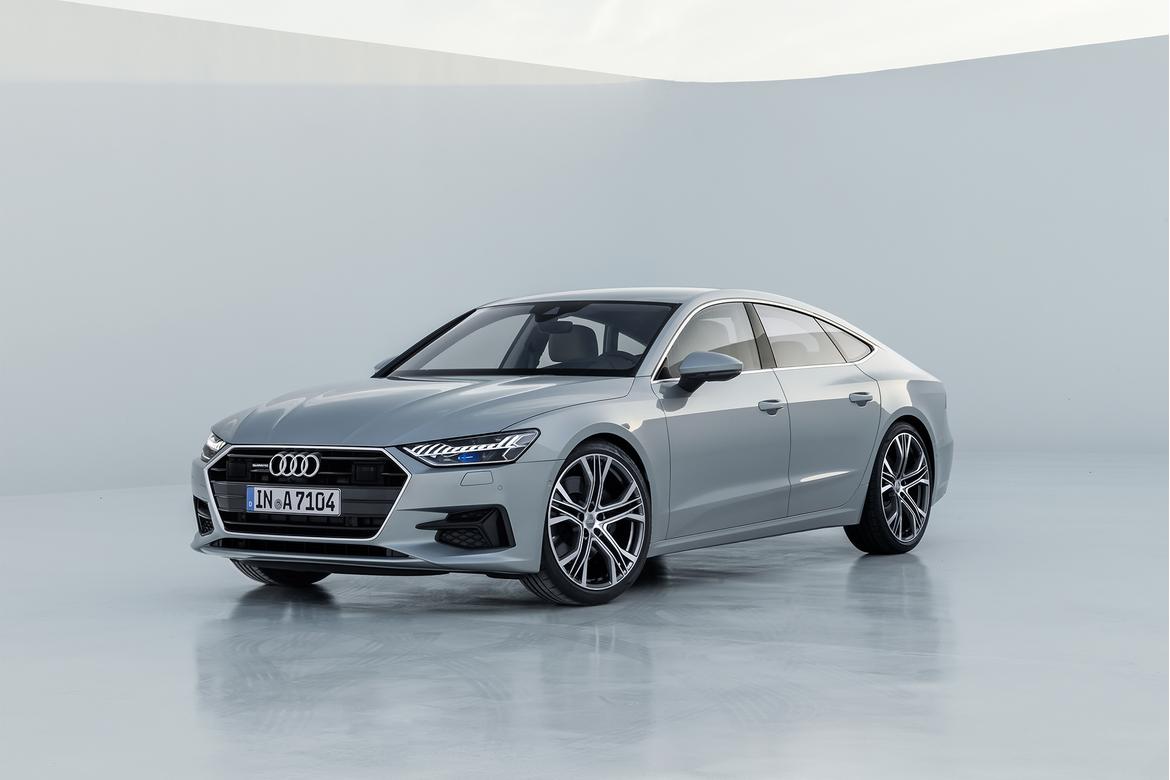 Competes with: BMW 6 Series, Mercedes-Benz CLS 550
Looks like: A sleeker take on the previous A7
Drivetrain: 340-horsepower, turbocharged 3.0-liter V-6, 369 pounds-feet of torque; seven-speed automatic transmission; standard all-wheel drive
Hits Dealerships: Late 2018

The Audi A7 has long been a favorite of ours in the German brand's luxury lineup, but it's grown long in the tooth; it hasn't seen a full redesign since its debut in 2010. Audi has rectified that with the launch of a redesigned A7 Sportback for 2019, which gives an extensive overhaul to the model's technology, safety and drivetrain.
Related: 2019 Audi A7 Redesign Teased on Twitter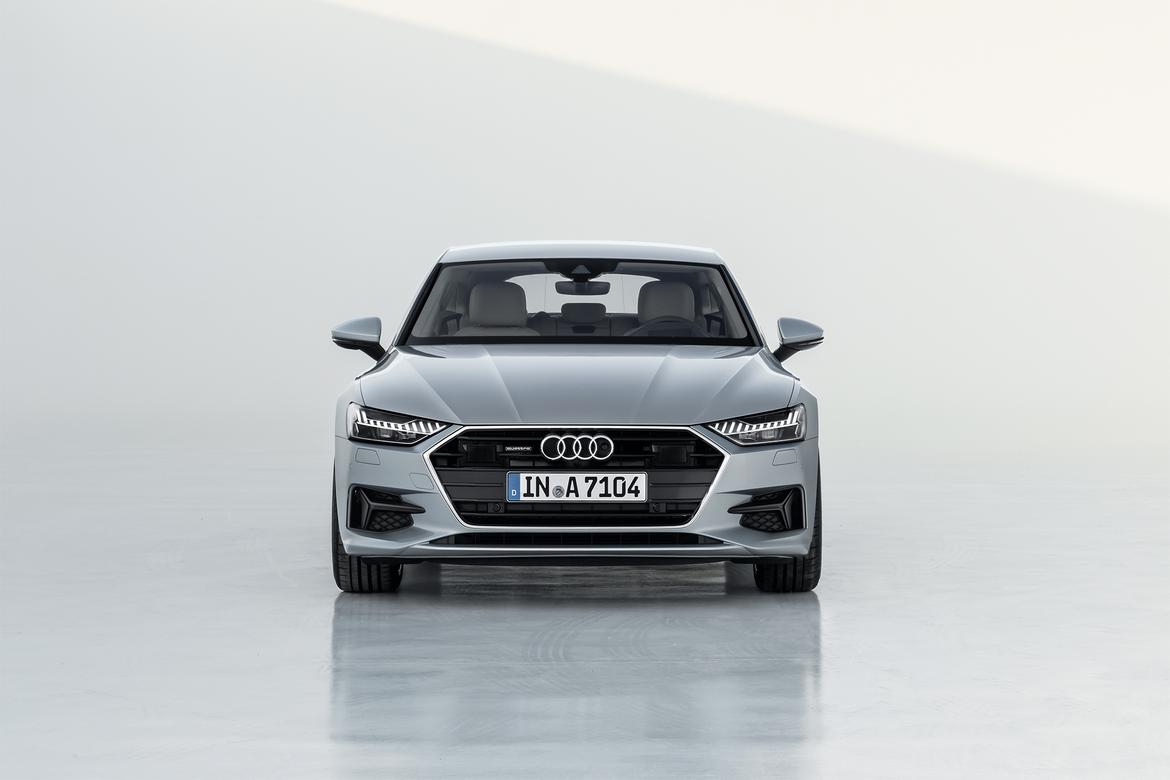 Exterior
The 2019 A7's exterior is similar to the previous generation, but everything underneath the skin has changed dramatically. The biggest exterior change is up front, with a lower, wider version of Audi's Singleframe grille leading the way; it adds some visual width to the A7 that went missing in the previous design. Viewed in profile, the A7 keeps roughly the same proportions, including that long, sloped liftgate. The old A7 had one of our favorite profiles among Audi products, so it's a happy reminder to see it remain.
Wheels range up to 21 inches, and there are also eight new paint colors. Audi also has an S Line appearance package, which adds more aggressive air inlets and lower bodywork.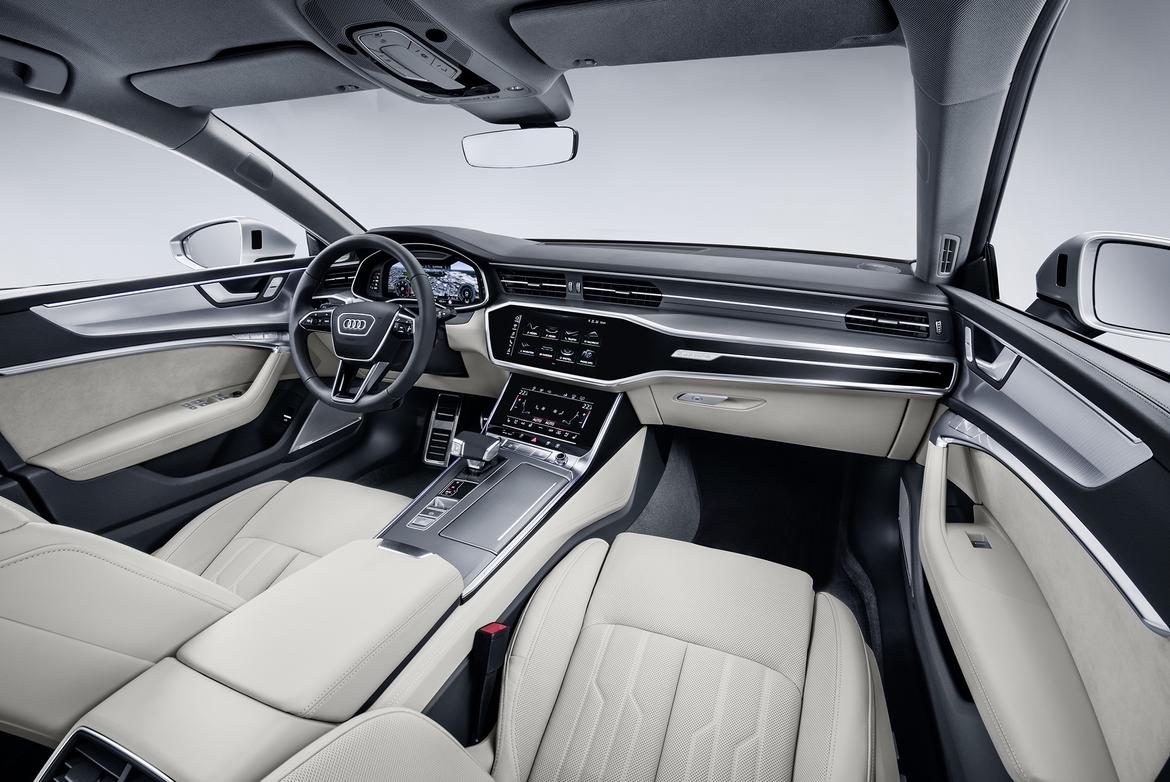 Interior
Inside, the A7 sees a big update in appearance and technology. Two high-resolution displays now control everything from multimedia to climate controls. Audi's former rotary dial and buttons are gone, as all inputs now work through both screens.
The upper screen is a 10.1-inch display that's angled towards the driver, while an 8.6-inch lower display houses climate controls, comfort settings and text inputs if you draw letters on the screen. The transmission shifter doubles as an area to rest your wrist while using the lower screen.
Audi will also offer its 12.3-inch virtual cockpit display in the instrument panel, so conceivably there could be three screens and a head-up display to relay information to the driver. Audi also says that its connectivity and smartphone functions have expanded, as well. Welcome to the fully digital world.
The A7 will seat up to five; Audi says there's enough cargo space behind to fit two golf bags horizontally.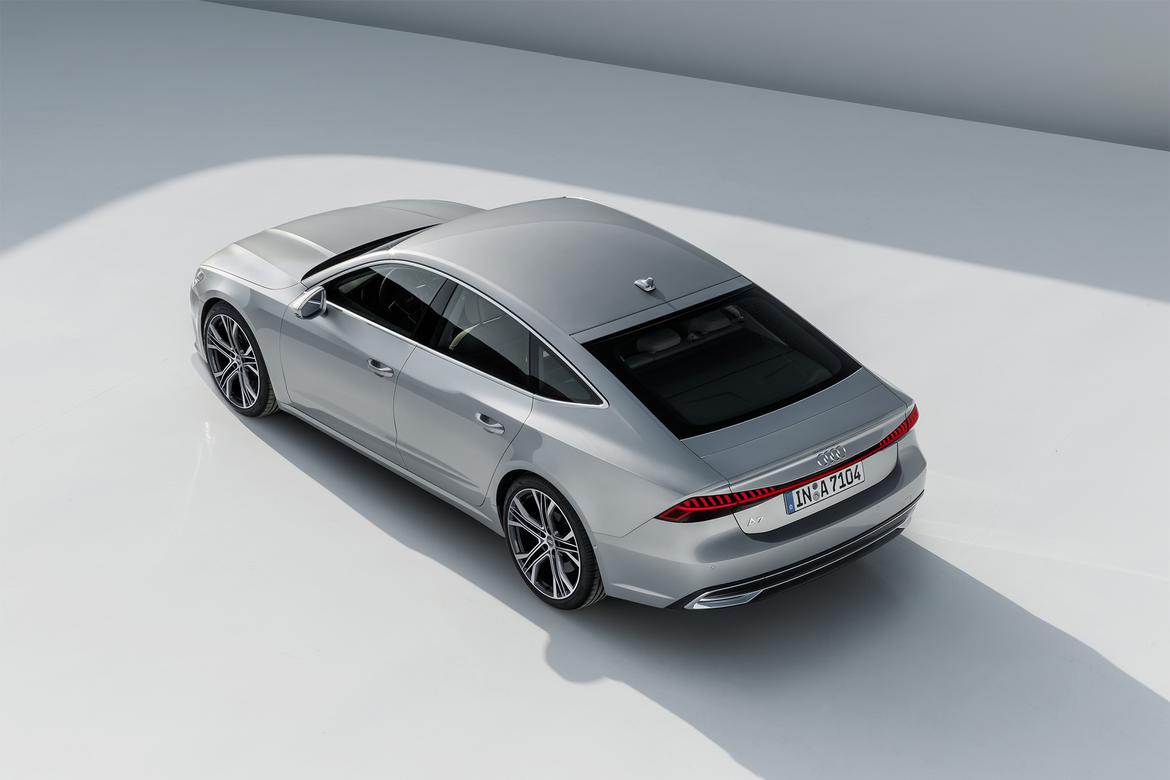 Under the Hood
At launch, the A7 will come with just one drivetrain: a 340-horsepower, turbocharged 3.0-liter V-6 that makes 369 pounds-feet of torque, coupled with a seven-speed automatic and standard all-wheel drive. Audi says additional six- and four-cylinder Used Engine will follow.
The big news, however, is the addition of some light hybridization: Regenerative braking helps to charge up a lithium-ion battery, which helps power the car during low speeds and coasting conditions. Start-stop functionality has been expanded, too: Instead of just cutting the Used Engine at a stop, it now kicks in as high as 13.7 mph as you decelerate. The system also works with the standard forward-facing camera to detect when the vehicle in front of you begins to move, then starts the Used Engine to eliminate any delay upon acceleration from a stop.
Shoppers can choose from four different suspensions: coil springs with fixed shocks and regular or sport tuning (the latter with lower ride height), coil springs with adaptive shocks, or self-leveling air springs and adaptive shocks. Also newly available is a rear-wheel steering system.
Safety
The A7 adds a few intriguing autonomous driving functions, starting with Audi AI Remote Parking Pilot and Remote Garage Pilot. The vehicle can maneuver into or out of a space while drivers standing outside control it via Audi's smartphone app. Such features will come on European versions of the A7, but whether they make it to the U.S. remains to be seen.
Audi will launch the 2019 A7 in Germany in February, with a U.S. introduction coming sometime around the end of 2018, but pricing is still up in the air. We hope to see the A7 in person at the upcoming 2017 Los Angeles Auto Show.