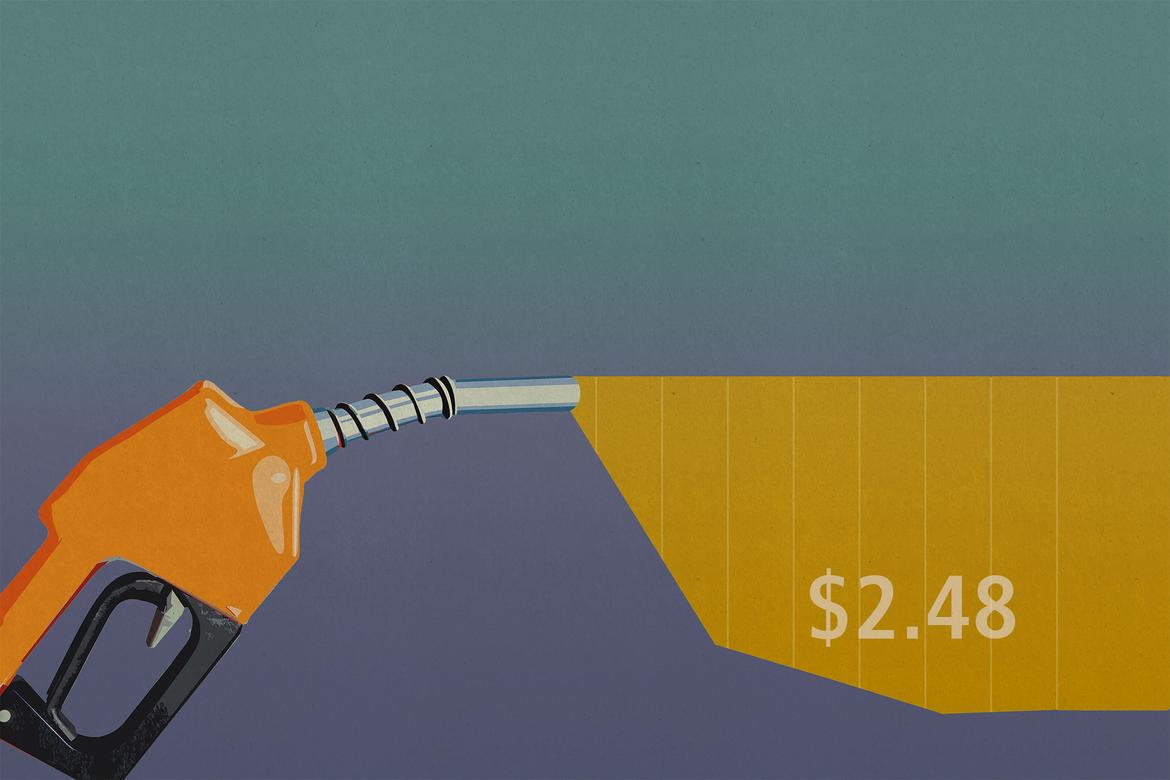 Like the temperatures that have you dusting off your hoodies and jackets, gas prices are also falling. It was the fifth week in a row this past week, with the national average for regular declining 4 cents to $2.48, according to the AAA Daily Fuel Gauge Report.
Related: Video: 5 Things to Know Before You Tow
The biggest declines the past week were in the Southeast, where regular fell by 8 cents in Alabama and 9 cents in Georgia, South Carolina and Tennessee. Over the past two weeks, regular has dropped 15 cents in Alabama and Tennessee, 16 cents in South Carolina and 17 cents in Georgia as the supply of gas has caught up to demand.
Here are a few more highlights from prices at the pump across the country this week:
Missouri had the lowest average price for regular on Thursday at $2.18, followed by Arkansas at $2.22 and Oklahoma at $2.24.
Hawaii had the highest price, $3.11. California, at $3.04, and Alaska, at $3.00, were the only other states that averaged more than $3 for regular.
Indiana, where price swings are a regular occurrence, was an exception in the drop. Regular rose 8 cents to $2.43 in Indiana after falling by 10 cents the previous week.
"Gasoline supply has continued to improve, and as temperatures begin to feel more fall-like, demand for fuel will continue to decline," Patrick DeHaan, senior petroleum analyst for GasBuddy.com, said in a blog post.
The average price of regular is 19 cents lower than it was on Sept. 7, the week after Hurricane Harvey stuck the Gulf Coast, disrupting the supply of gasoline and driving prices higher across the country. Premium gas is 14 cents lower than five weeks ago at $3.01, but diesel fuel is 4 cents higher at $2.73.