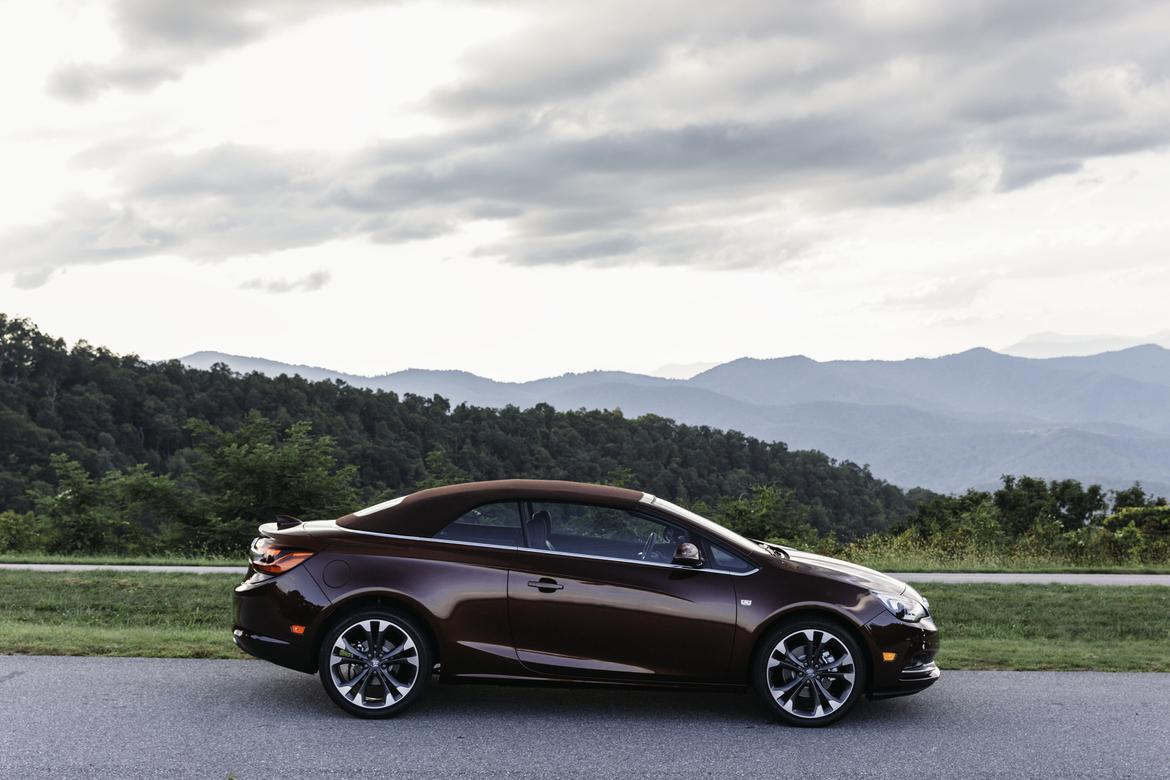 Buick's Cascada convertible might not be the freshest product in the brand's showroom — based, as it is, off an Opel that was several years old when it first arrived in the U.S. back in 2016 — but that's not stopping the GM premium brand from trying to keep interest in the stylish droptop high.
For 2018, in lieu of any major styling or equipment upgrades, the Cascada has added some new colors to both the paint palette and the vinyl-top options. Buick has also increased the number of colors one can get with the blacked-out Sport Touring with Dark Effects Package, as well.
Related: Our View: 2017 Buick Cascada
Get 2018 Buick Cascada Details Find a 2018 Buick Cascada Near You
Joining the palette are three new colors: Rioja Red Metallic, Dark Moon Blue Metallic and Carrageen Metallic, all of which Buick says are the result of customer feedback requesting something more interesting than the drab earth tones the car had previously been offering. Two new top colors are also available: Malbec and Sweet Mocha join Ebony on the options list. The new colors do add some punch to what was already a handsome design and, combined with the colored tops, give the Cascada even more visual distinction.
If you're into the blacked-out-trim look, Summit White and Ebony Twilight Metallic join Sport Red on the Sport Touring with Dark Effects Package. Other changes for 2018 include 20-inch twin-spoke black wheels as standard on the Sport Touring model and a newly standard navigation system now appearing on all Cascada trim levels.
The 2018 Cascada in all of its new colors will be available in the fall at Buick dealers nationwide.
Manufacturer photo