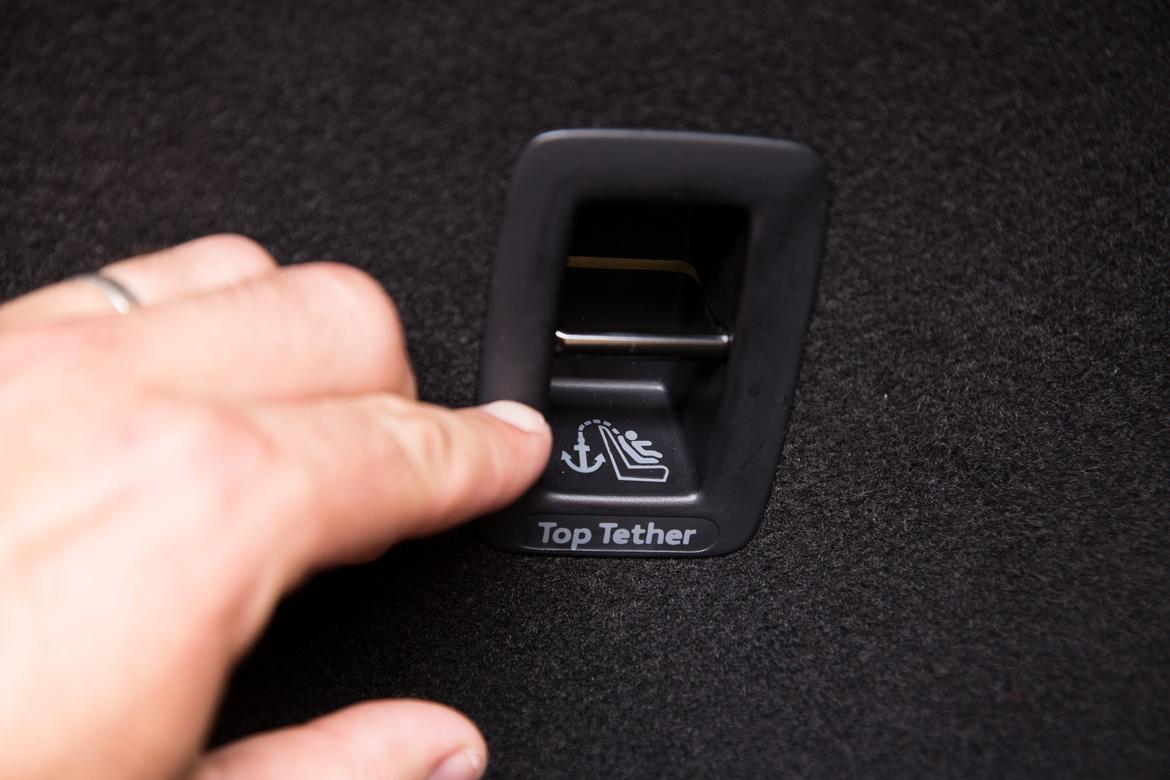 Car seats offer lifesaving protection in a crash, but only if they're used correctly — and according to Safe Kids Worldwide, 3 out of 4 aren't. This week is Child Passenger Safety Week, so the advocates at Safe Kids are urging caregivers to make sure their car seat is installed and used correctly, and they're highlighting a big misuse: Many caregivers forget to connect their car seat's top tether anchor, a crucial component of a forward-facing car seat.
Related: 10 Common Car-Seat Mistakes
According to the agency's study, 64 percent of forward-facing car seats with harnesses are not used properly because the top tether isn't attached. Connecting the car seat's tether strap, located on the back of the convertible seat, to the vehicle's top tether anchor — usually located on the rear shelf of a sedan or the seatback of an SUV — keeps a forward-facing car seat from pitching forward in a crash or sudden stop.
If the strap is not connected to the anchor, the child's head can move an additional 4 to 6 inches in a crash.
"Using the tether could mean the difference between a serious head injury and no injury at all," Safe Kids said in a statement.
The agency is quick to point out that the remedy for this misuse is education. After its study showed that nearly two-thirds of caregivers forgot to use the top tether anchor, Safe Kids held an event highlighting the component's importance. At a follow-up event six weeks later with the same families, correct tether use increased by 37 percent.
Because top tether anchors are not often in a caregiver's line of vision in a vehicle, they can be easily overlooked. Becoming familiar with your vehicle owner's manual and your car seat's manual will help highlight the anchors and their placement.
If that doesn't work, get help. Click here to find a car-seat check event near you. Families who can't make it to a car-seat event can get expert help with the online Ultimate Car Seat Guide, available in English or Spanish.