2018 Jaguar E-Pace; photos by Aaron Bragman
After teasing the world with the usual staged photos and the unusual world-record farthest barrel roll in a production vehicle, the E-Pace compact luxury SUV from Jaguar finally made its North American debut — and we got to see it in person in Detroit.
Related: 2018 Jaguar E-Pace Preview
Get 2017 Jaguar F-PACE Details Find a 2017 Jaguar F-PACE Near You
The E-Pace features styling inspired by the F-Type sports car and design cues inspired by everything from a racetrack chicane to a Leica camera lens. There's even a "Jaguar Cub" graphic in the band around the windshield, which also means it's not an insult to refer to the smallest Jaguar SUV as a "cub" — but it is sort of like someone deciding on their own nickname. (Only Kobe Bryant can get away with that.)
Jaguar intends for the E-Pace to be fun and quirky, and to drive that home, the automaker has partnered with CGI artist Chris Labrooy to create a series of reality-bending images of the E-Pace. The E-Pace is featured in Detroit in a variety of places cars can't, won't or shouldn't go. There's a video, as well, which has a sort of "uncanny valley" feeling that's familiar if you spend a bit too much time on the internet.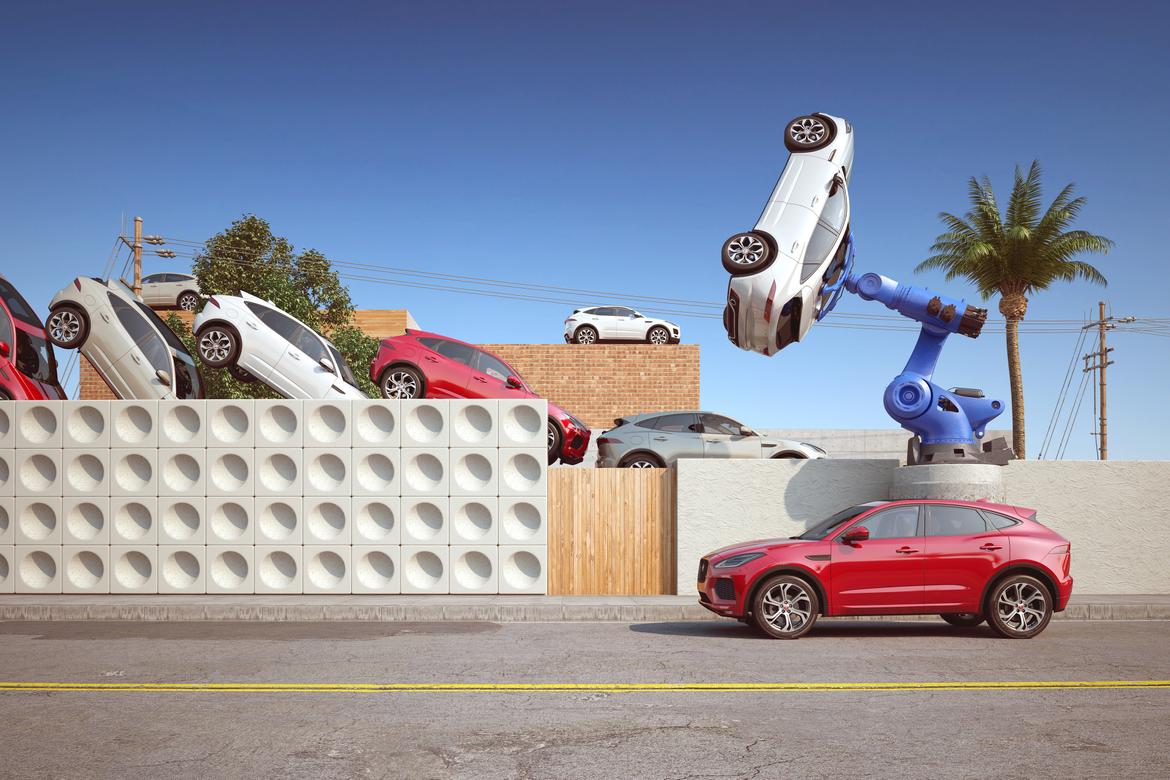 The E-Pace will have a starting price of $39,595, and Jaguar expects sale prices to fall in the mid-$40,000 range once buyers add desired options. Check out our gallery above, and stay tuned for more detailed info on the latest compact luxury SUV from Jaguar.