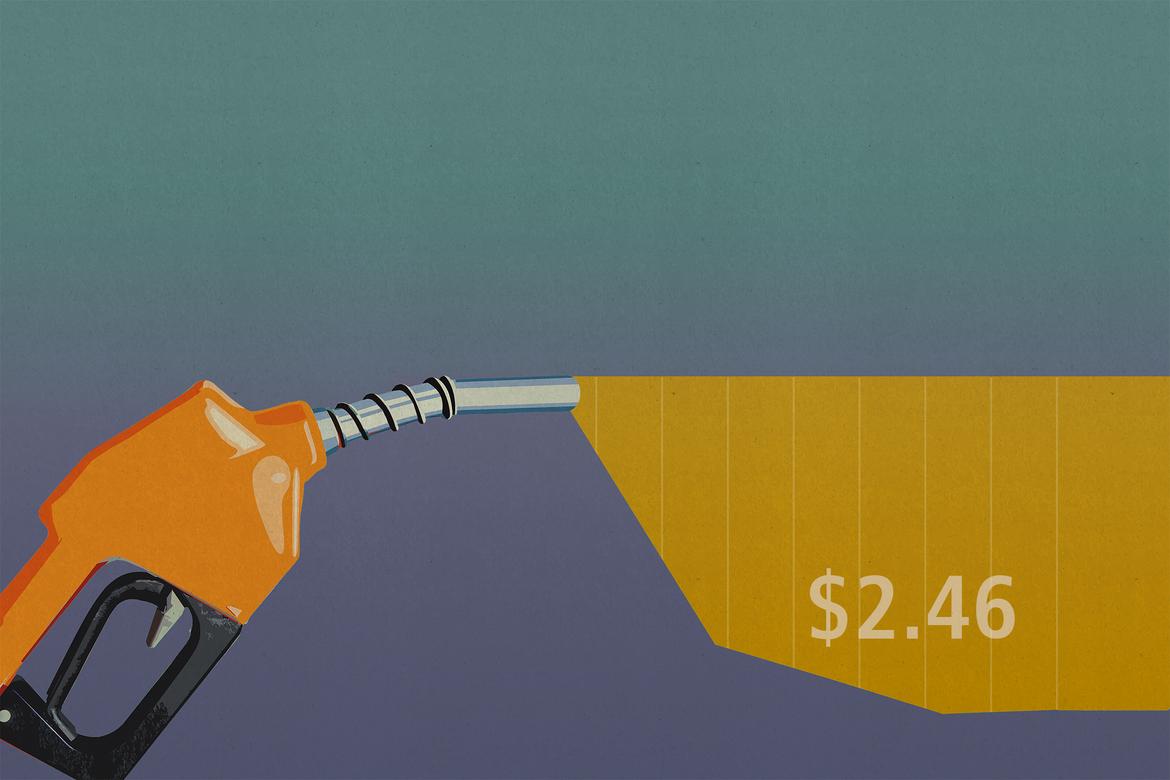 It's not just flying insects that are dropping like, well, flies — the national average for regular gas dropped another 2 cents this past week, falling for the sixth week in a row since Hurricane Harvey slammed into the Gulf Coast, causing price spikes around the U.S.
Related: How Far Can a 2017 Cadillac CT6 Plug-In Go on Electricity Alone?
The AAA Daily Fuel Gauge Report said the average price of regular was $2.46 on Thursday, some 21 cents lower than six weeks ago in the wake of Harvey.
Here are some quick hits at the far ends of the fuel spectrum:
Missouri held onto the lowest statewide average price for regular at $2.19, according to AAA, followed by Arkansas at $2.21 and South Carolina at $2.23.
Hawaii had the most expensive gas, with regular averaging $3.12, up a penny. Alaska and California were next highest at $3.03 and $3.04, respectively.
Premium gas dropped 2 cents to a national average of $2.99, and diesel fuel was unchanged at $2.73.
Prices continued to fall in the Southeast and in Texas — which bore the brunt of Harvey and where the average has fallen 18 cents over the past three weeks — but gas edged higher in some Midwestern and Great Lakes states. Regular fell 6 cents this past week in Florida, Georgia and South Carolina.
North Carolina also has seen an 18-cent drop over the last three weeks, and prices have fallen by 20 cents in Alabama, Florida and Tennessee, by 22 cents in South Carolina and 23 cents in Georgia over the same period.
Elsewhere, however, it was a different story — and it's no surprise where: Prices rose by 2-3 cents in Illinois, Kansas, Missouri and Minnesota; 4 cents in Michigan; and 6 cents in Ohio. Outside the Midwest, however, the prospect of your pump prices rising ought to feel increasingly foreign.