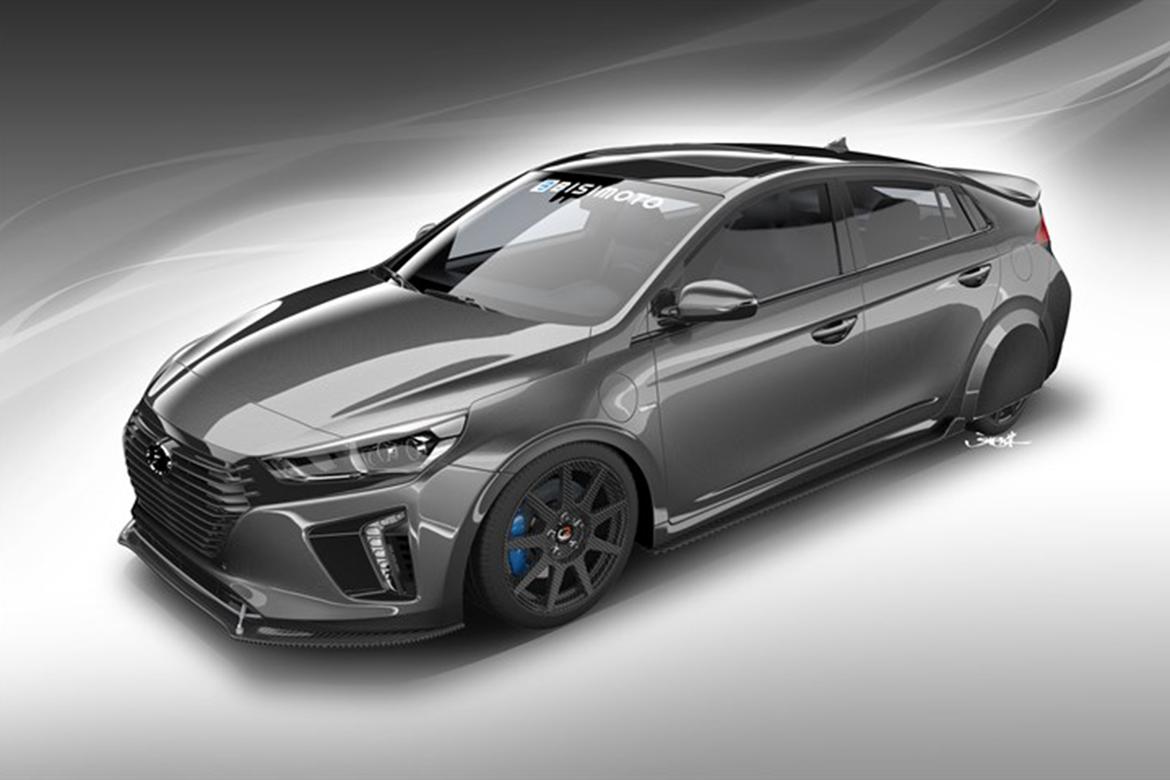 The Specialty Equipment Market Association Show in Las Vegas, better known as SEMA, is a yearly opportunity to see the craziest, wildest takes on production cars from a variety of aftermarket equipment manufacturers — often with the blessing of, or even hand-in-hand with, the automaker. And this year, in the eyes of Hyundai and Bisimoto Engineering, there's nothing wilder than ... increased fuel efficiency!

Related: SEMA News
Get 2017 Hyundai IONIQ Hybrid Details Find a 2017 Hyundai IONIQ Hybrid Near You
Starting with a normal Ioniq Hybrid, Bisimoto has added a body kit, including a front splitter, side splitters, a rear wing and covers for the rear wheels. Under the hood are new spark plugs, a bespoke low-friction oil, "enhanced" e-generators and a new set of electronics to monitor everything.

The tires are replaced with extremely low-rolling resistance tires and on special 19-inch carbon-fiber wheels. The car rides on a custom suspension that reduces ground clearance and further improves aerodynamic efficiency. Inside are Recaro-brand racing seats to keep you planted in your seat as you attempt to defy the laws of physics.

On paper, the Ioniq Hybrid averages 55 mpg in combined driving, and it beat out a Toyota Prius in our own testing. According to Hyundai, all of these modifications increase that figure to more than 80 mpg; Bisimoto's testing returned an 83-mpg figure.

Here's hoping the HyperEconiq Ioniq doesn't get lost in a sea of four-figure-horsepower muscle cars and gigantic pickup trucks. The 2017 SEMA Show runs from Oct. 31 to Nov. 3 at the Las Vegas Convention Center.