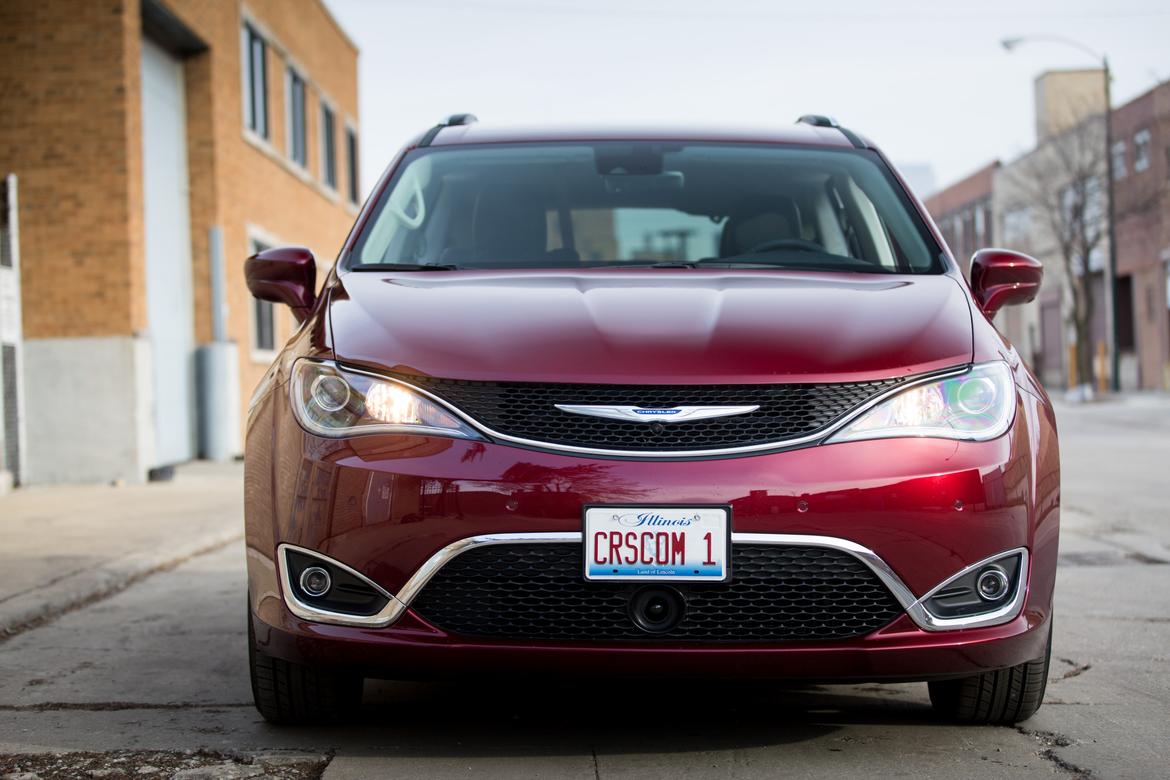 Summer road-trip season is over, fall is here and our Best of 2017-winning Chrysler Pacifica has now passed the 13,000-mile mark. That's still well off the pace of our previous long-term Volvo XC90, but if we were to keep this up on a yearly basis, we'd be out of warranty before the three-year part of "three years/36,000 miles."

Related: Long-Term Chrysler Pacifica Fuel Economy Update: Passing 7,000 Miles
Get 2017 Chrysler Pacifica Details Find a 2017 Chrysler Pacifica Near You
Our average fuel economy climbed again, from a previous average of 19.6 mpg to 21.1 mpg. All of those summer road trips have paid off, as the Pacifica is now within striking distance of its EPA combined driving rating of 22 mpg. We managed to have only four trips average under 20 mpg since our last update — 17.5, 16.1 (there's that city driving ruining things for everyone), 19.1 and 18.1 mpg — while seven trips exceeded 24 mpg.

We've spent $1,557.53 on all the regular gasoline since we've owned the Pacifica, with $682.97 of that total coming since our last update. On average, each gallon of gas has cost $2.60.

Keep an eye out for more coverage of our long-term Chrysler Pacifica.