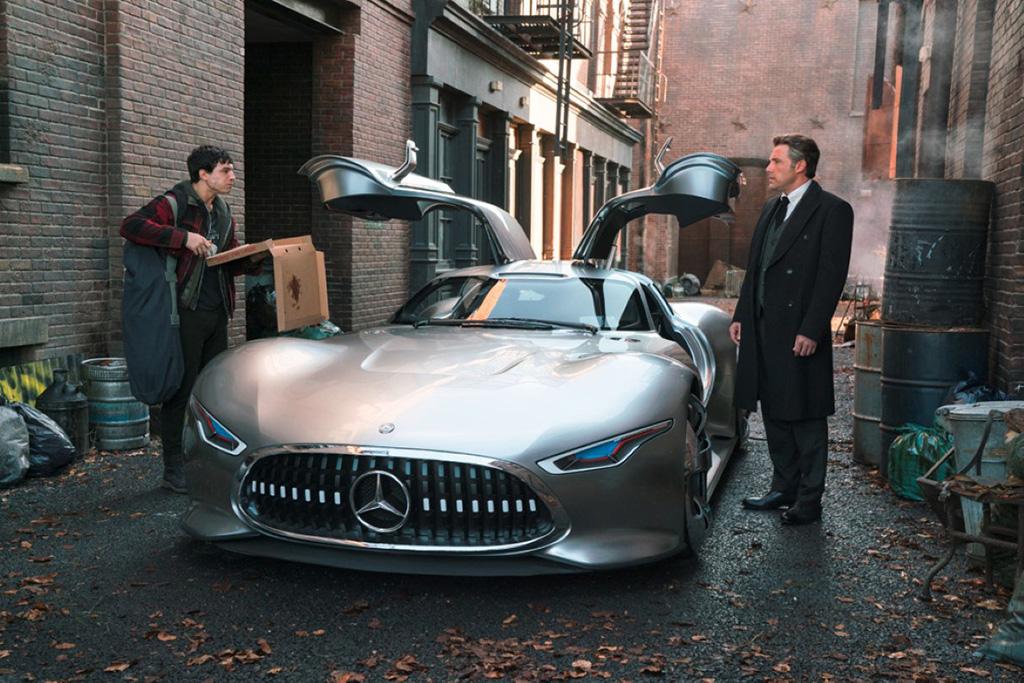 When the long-awaited "Justice League" movie reaches theaters on Nov. 17, the famed superhero team by all appearances will be without three key members: Superman, Green Lantern and Martian Manhunter. Filling the void (for luxury-car enthusiasts, anyway) will be a trio of Mercedes-Benz models - some attainable by us non-Metahumans and some only by, say, billionaire Bruce Wayne.
Related: Top 10 Worst Movie Cars
Get New Models Find Models Near You
As is now customary for blockbuster superhero franchises like "Marvel's The Avengers" before it, DC Entertainment's "Justice League" will feature a none-too-subtle car-brand cross-promotional campaign courtesy of Mercedes. The luxury automaker's three-pointed star will shine alongside the likes of Ben Affleck, Gal Gadot and Jason Momoa as it adorns the available E-Class cabriolet, the limited-edition G-Class 4x4 Squared SUV and the purely conceptual AMG Vision Gran Turismo high-performance coupe.
E-Class Carbriolet
This one you can actually buy - and you may well be enticed to do just that after seeing Wonder Woman alter ego Diana Prince, played by Gadot, take the new 'vert "for a ride on a mission to speak with Victor Stone, aka Cyborg," according to Mercedes.
Beyond just being easy on the eyes, the longer, wider, extended-wheelbase E-Class convertible expands rear-passenger dimensions for an uncommonly comfortable seating experience, even if you're carrying taller passengers in the front and rear. That's good news for any fellow Leaguers who end up catching a ride with Wonder Woman. Momoa, who plays Aquaman, is 6-foot-4, as is Affleck, who returns as Batman, while Cyborg actor Ray Fisher is 6-foot-3 and Ezra Miller, the Flash, is 5-foot-11.
G-Class 4x4 Squared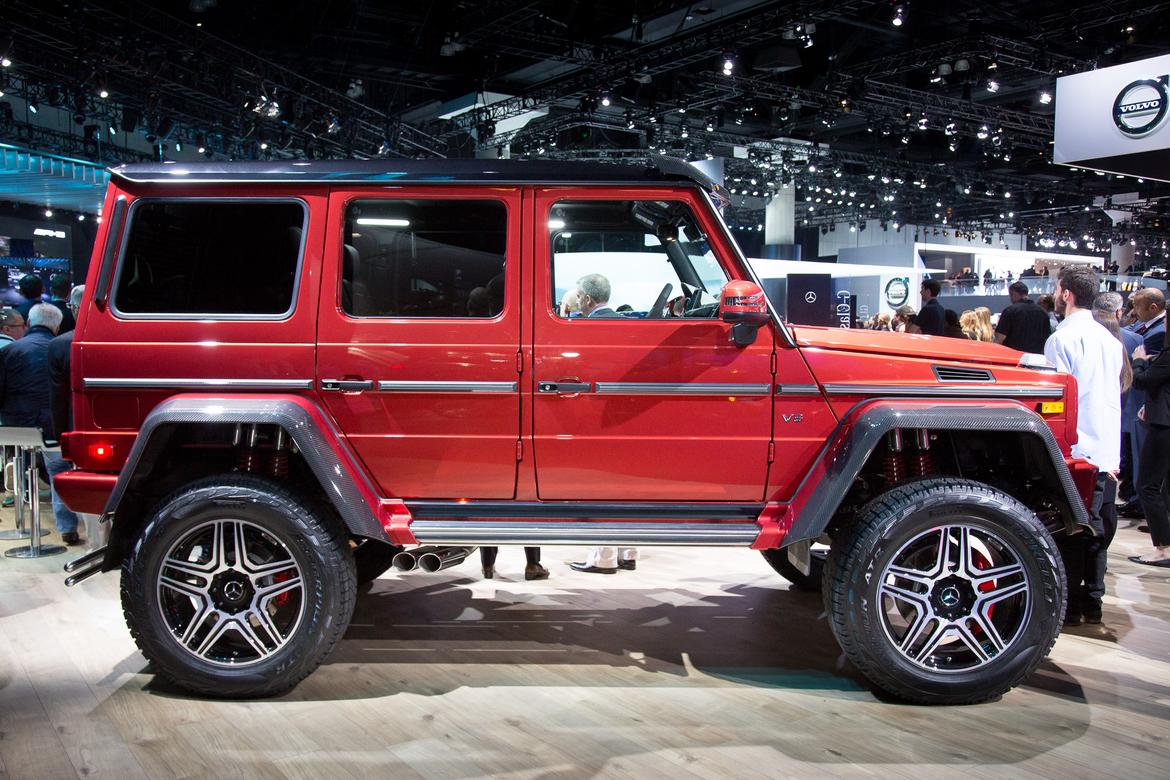 We saw this limited-availability, old-school-styled SUV at the 2016 Los Angeles Auto Show, and given its level of ostentatiousness and nearly quarter-million-dollar MSRP, it was always most likely destined to show up either in a mega-budget Hollywood movie or a Kardashian's driveway.
The 2017 G550 4x4 Squared we saw boasts more than 17 inches of ground clearance and a twin-turbo 4.0-liter V-8 putting out 416 horsepower and 450 pounds-feet of torque. Of its upcoming silver-screen appearance, Mercedes said only that this G-Class "will play an integral role in this epic action adventure."
Welp, at least it ain't a Jeep Renegade.
AMG Vision Gran Turismo
Now, we saw this concept way back in 2013, when we described the design - conjured up by Mercedes strictly in digital form for a PlayStation 3 video game - as "something that would appear only in a virtual world." Well, "fantasy world" would've been more apt, because now the outrageously styled, gull-winged sports coupe of the future is making a three-dimensional appearance in "Justice League."
Hard to believe someone as rich as Bruce Wayne would deign to drive something from four model years ago, but when your work car is the Batmobile, your daily driver can't be some civilian model any ol' day trader on Wall Street could pick up at the local luxury-brand dealership. Plus, the biturbo V-8 Used Engine 's theoretical 577 hp and 590 pounds-feet of torque will help speed Bruce back to the Batcave in a flash (a flash, not the Flash) if the Bat-Signal goes up.
Of course, it's bespoke for Batman, with designers reportedly fleshing out the interior with illuminated elements, racing seats and a virtual dashboard - plus its dimensions had to grow to accommodate Affleck's aforementioned height.
"Filming required the whole vehicle to be enlarged to 110 percent compared to its predecessor, in order to accommodate the film's impressive 6-foot-3-inch-tall Bruce Wayne while maintaining its sleek-looking low roofline," Mercedes said.
(Seriously, though. Remember in "Batman v Superman: Dawn of Justice" when he drove a Renegade?)