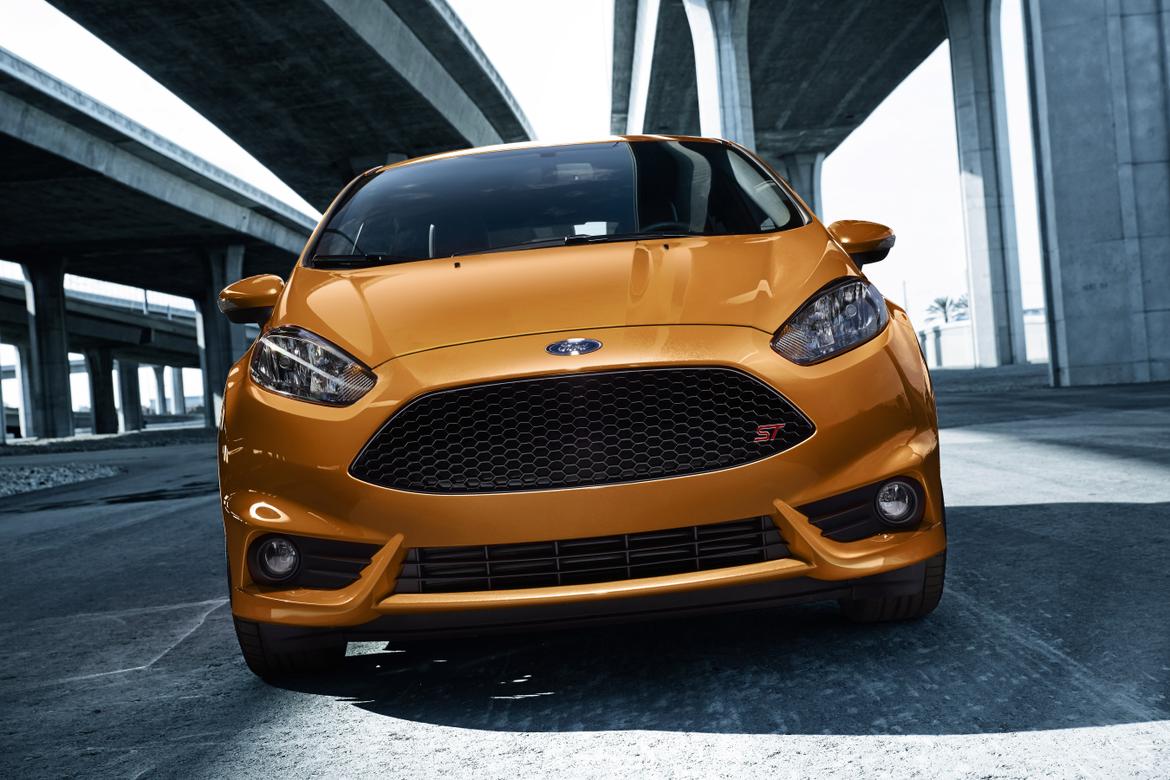 We've been hearing for a few weeks now about how Ford is not going to be selling the diminutive Fiesta in the U.S. market after the current 2017 iteration is done. A report from a European Ford manager suggested that the new Fiesta — unveiled earlier this year at the Geneva International Motor Show — won't make it to North America due to the struggle small cars are facing in this market. Gas is too cheap these days, and everyone wants to buy crossovers and SUVs again.
Related: Infiniti Drops Aging QX70 SUV
Get New Models Find Models Near You
There was some hope that maybe the hotter Fiesta ST would make it in as a limited-edition model, but that hope has also just been dashed. In an interview with website CarBuzz, Ford Performance's European director confirmed that no limited-run ST model would be coming to the U.S.
"It's simply a matter of a lack of interest in the B-segment in America. It doesn't make sense, nor is it possible, financially speaking, to import a single trim level, and a niche one at that," Leo Roeks told the site.
That makes sense given that federalizing a specific niche performance model of a car that isn't already sold here would make each example ridiculously expensive.
So if you're a fan of Ford's smallest offering and enjoy the truly grin-inducing performance that the ST model brings to the street, you better go grab one from your local Ford dealer quickly. There are just less than 1,100 of them available new at dealers according to searches, and get this: They're being offered at significant discounts, several thousand dollars below MSRP. This might be the performance bargain of the season.