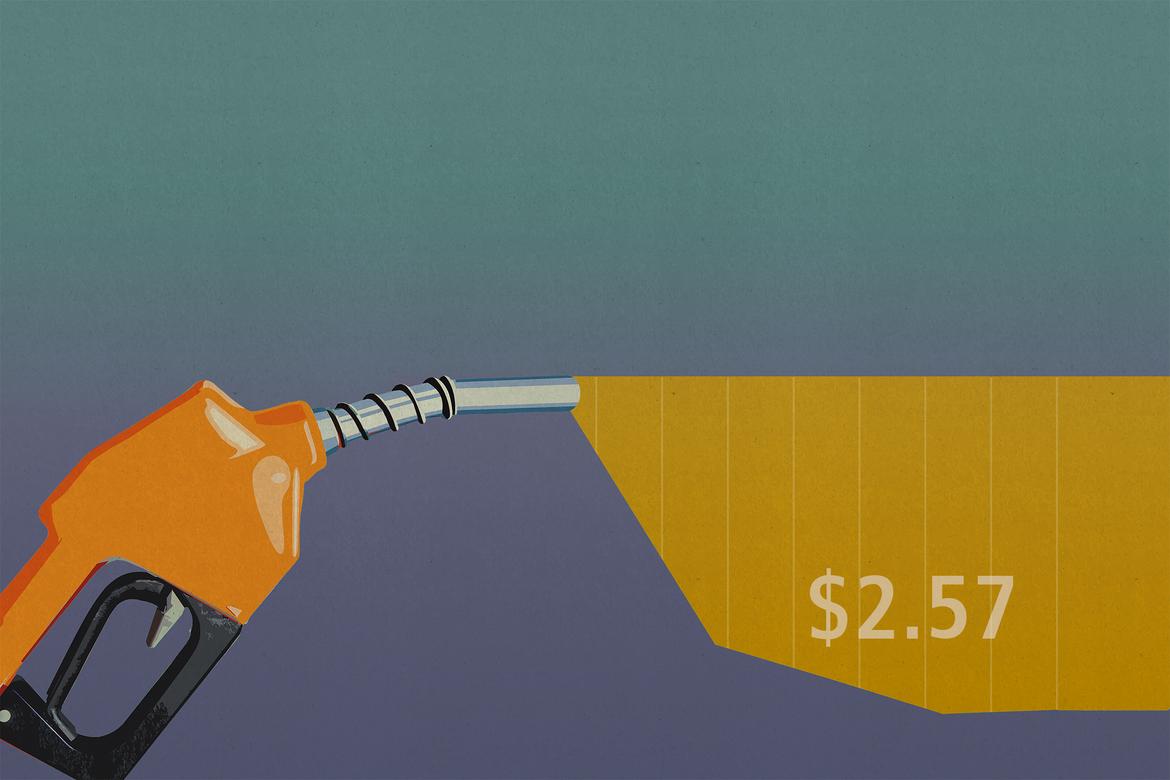 Pump prices fell in most states this past week as Gulf Coast refineries further recovered from hurricane damage and increased gasoline production to levels high enough to satisfy demand.
Related: Is Coast to Coast in an Electric Car Currently Viable?
The national average for regular gas was $2.57 early Thursday, according to the AAA Daily Fuel Gauge Report, 3 cents lower than a week ago. Premium gas also fell 3 cents, to $3.09, and diesel fuel rose a penny to $2.73.
Price declines were widespread. Motorists in Delaware saw the biggest drop, with the statewide average for regular falling 10 cents to $2.39. Prices have dropped 31 cents over the past three weeks in Delaware and 21 cents over the past two weeks in neighboring Maryland.
Here's a look at what happened elsewhere around the country this week:
Prices bounced back up in the Great Lakes area, where big price swings are common. Regular rose 6 cents in Michigan, 7 cents in Ohio and 11 cents in Indiana. All three states had seen double-digit declines the previous week.
Missouri had the lowest average price for regular, $2.28, followed by Oklahoma at $2.29, according to AAA.
Four states averaged $3 or more, with California and Hawaii the highest at $3.11. Washington, at $3.01, and Alaska, at $3 flat, were the others.
The Energy Information Administration reported that Gulf Coast refineries operated at 85 percent of capacity last week, up from 61 percent two weeks earlier after Hurricane Harvey had knocked out a significant portion of gasoline production in that area.