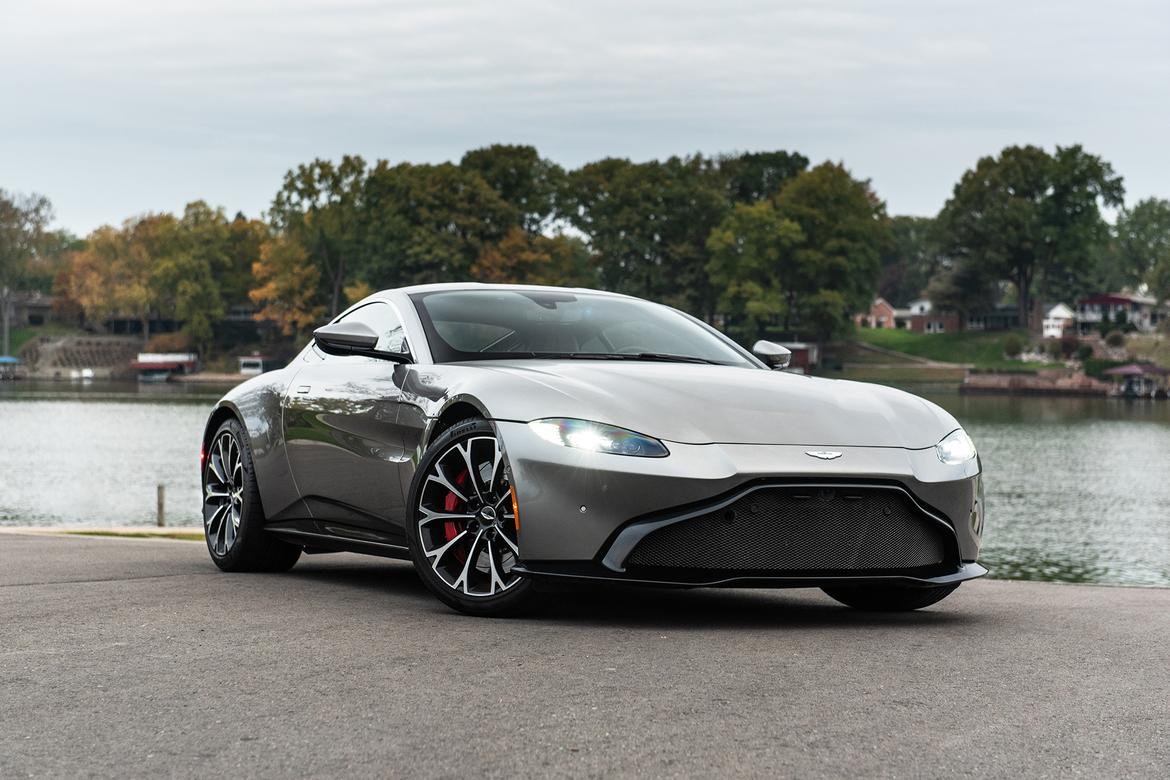 it's very important that we, as automotive journalists, drive a variety of vehicles in a competitive set to better inform our readers how a given vehicle ranks with its closest competitors. which is why reviewer aaron bragman — having recently reviewed a last-generation porsche 911 turbo and the mercedes-amg gt c convertible — took it upon himself to review the 2019 aston martin vantage.


2019 aston martin vantage specs & reviews find a 2019 aston martin vantage near you
bragman praises the vantage not just for the significant power provided from its mercedes-amg twin-turbocharged 4.0-liter v-8 — slightly slower than its german counterpart but still very quick — but also for the way it works in more than just a straight line.

"a car this tightly packaged, this highly strung is more about handling and balance than straight-line acceleration," bragman writes. "if you were just interested in zero-to-60 times, you could pony up half the cost of this vantage and get yourself a dodge challenger srt hellcat redeye, which does the quarter mile in the 10-second range. it's the areas of chassis tuning and handling characteristics where aston martin brought its expertise to bear, creating one of the best-handling vehicles i've ever driven. the steering is extraordinarily precise, with a quick ratio that requires minimal input for maximum effect. feedback is excellent, effort is spot-on and there's none of the frenetic dartiness that sometimes plagues high-strung sports coupes on the highway (i'm lookin' at you, nissan gt-r). a huge part of the vantage's appeal is this stellar handling; the powertrain and styling are just icing on the scone."

to read bragman's full review — which speeds straight into our top five most popular reviews of the past week, parking itself at no. 4 — follow the link below.

that the video of our drag-strip fun with the dodge challenger srt hellcat redeye is mentioned in one of the most popular reviews of the week makes it no surprise that it's also among the most popular videos of the week. the redeye joins videos from our first drives of the 2019 and 2020 bmw 3 series and 2019 bmw z4, holdovers from last week, as well as our first look at a harley-davidson-themed custom 2019 ford f-150 and a chronicle of a week driving the tesla model x.

check out the top five reviews and videos of the week below.
top 5 reviews
1. 2019 toyota rav4 review: delivers more, costs more

2. 2019 chevrolet silverado 1500 review: a mixed bag of big improvements

3. 2019 ram 1500 review: top luxury or work, but not both

4. 2019 aston martin vantage: rare, special and striking

5. 2018 nissan kicks review: impressive value and utility without awd
top 5 videos
1. driving the 2019 and 2020 bmw 3 series

2. 2019 ford f-150 harley-davidson: first look

3. 2019 bmw z4: first drive

4. 2019 dodge challenger srt hellcat redeye: drag-strip tested

5. our week in the tesla model x

's editorial department is your source for automotive news and reviews. in line with 's long-standing ethics policy, editors and reviewers don't accept gifts or free trips from automakers. the editorial department is independent of 's advertising, sales and sponsored content departments.