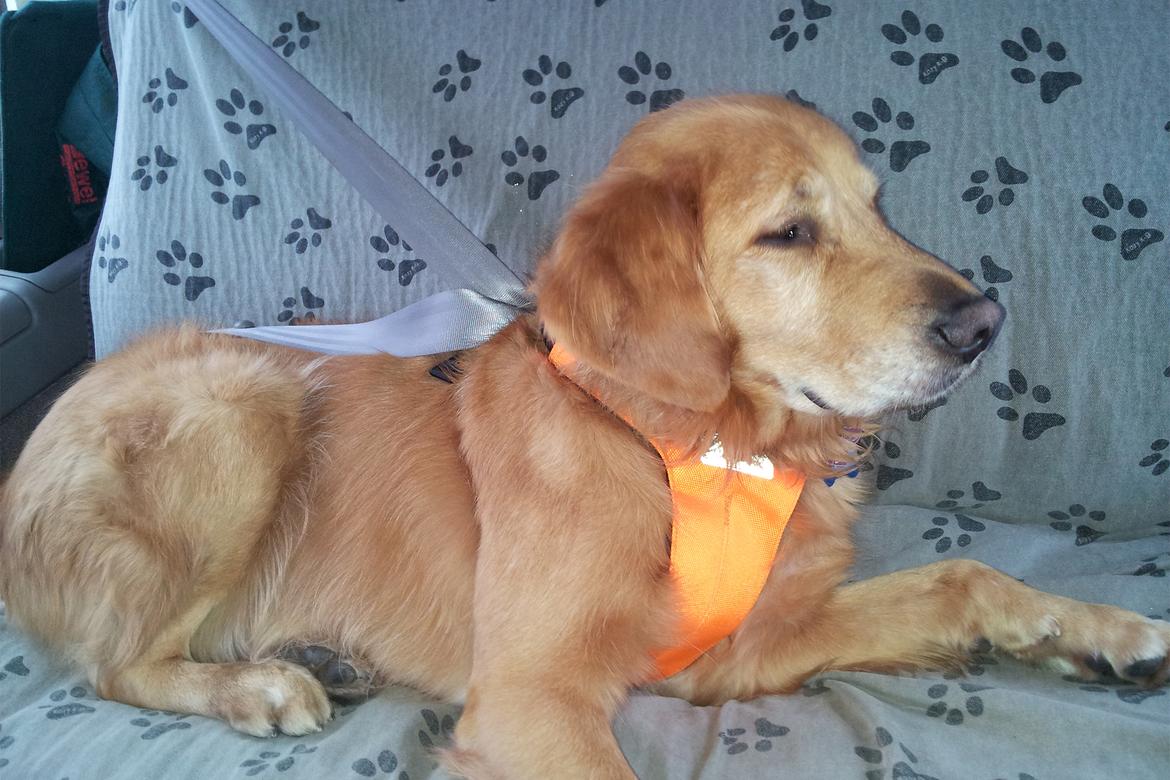 it's a question all parents ask — whether their wards are two-legged humans or four-legged fur balls. where is the safest place in my vehicle for my precious cargo?
good news: subaru and the nonprofit consumer advocacy organization center for pet safety partnered to find the answer to that question for pet parents. with the growing popularity of three-row suvs, evidenced most recently by subaru's return to the class with the new ascent, the study focused on those vehicles — and it thoughtfully looked at where to safely seat kids and pets when you travel with both.
first off, just as with kids younger than 13, the front passenger seat is verboten for pets. yes, we've all seen the iconic image of a canine co-pilot riding shotgun with its head out the window, ears and tongue flapping in the wind. we implore you: don't do it! what you haven't seen is the image of what the dog sitting in the front seat looks like after a crash — whether it was harnessed to the seat or not — and you do not want to see it. harnessed dogs may not be ejected from the vehicle, but they could sustain serious injuries, and possibly die, from airbag deployment.
now that we have that off our minds, here's what the subaru/cps study found:
never place a pet on the floor between captain's chairs. why? they can become dangerous projectiles in a crash.
pets weighing 20 pounds or less should be secured in a safety-certified carrier or harness in second-row captain's chairs.
pets weighing more than 20 pounds should be properly secured (see point two, above) in the third-row seats directly behind the second-row captain's chairs.
if you're traveling with both kids and a pet, secure the child in the second row and the pet in the third row on the opposite side of the vehicle.
"following these simple tips will help to minimize the risk of injury in the event of a crash, and in all cases, pets should be properly secured to prevent distractions for the driver and prevent serious injury to both the pet and vehicle passengers," said lindsey wolko, center for pet safety founder and ceo, in a statement.
what if your mode of transportation has just two rows? while no study has been conducted about this regarding pets, logic dictates that you'd secure your pet in the center seat of the second row, which the pediatrics medical journal deemed the safest place for child-safety seats. two-row vehicle with kids and a pet? rover makes room for baby by moving to one of the outboard seats in the second row.
follow me on twitter @jenniferburklow[mp12] for news about pet travel safety, older driver issues and the occasional grandchild brag.
's editorial department is your source for automotive news and reviews. in line with 's long-standing ethics policy, editors and reviewers don't accept gifts or free trips from automakers. the editorial department is independent of 's advertising, sales and sponsored content departments.