Used FORD Engines
Our family wants you to obtain quality Ford Replacement Engines for your automotive repairs no matter where you get them. Welcome to thirty years experience from Auto Used Engines. For most, replacement Engine happens once in a lifetime. For you, let us get this one right this one time. It's not so much about your car or truck as it is your life.
Our massive inventory includes clean running low-mileage used Ford Engines for later model passenger cars and pick-up trucks as well as cheap rebuilt Ford Engines helpful for many of the earlier models. Our team of expert auto engineers remanufactured engines that you can count on to run for another generation.
The bulk of our used Ford power train products includes cheap prices on Engines, differentials, used Ford transmissions, used transfer cases and more. Which part do you need? Call with your VIN and the shop address. Multiple quotes are FREE. Our reps are knowledgeable and courteous. Warranties and a money-back guarantee are available on most. Call and check on yours.

REAL TIME TRACKING
FREE Shipping
FREE Quotes
We offer good engines to drop and go if you plan on busting your own knuckles to revive a vehicle as a hand-me-down or even if you're hurried to find a remanufactured Power Stroke engine to pull a payload, because that next work order is waiting. We have it cheap. We ship it FREE and we track it. We are available after hours, too.

HUGE Inventory of Quality Auto Engines
SUPERIOR SERVICE
American Family-Owned

1-888-289-0076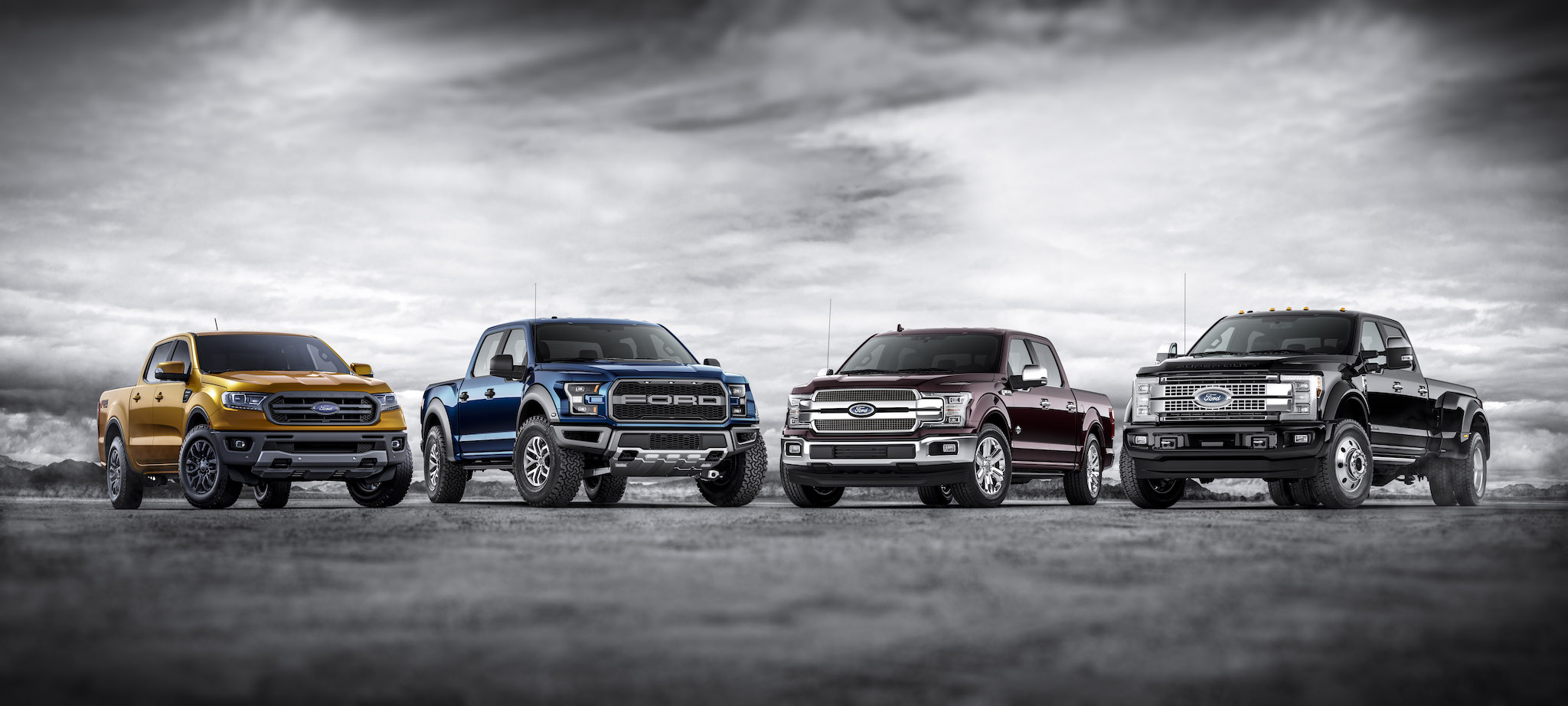 Used Ford Engines For Sale
Most Popular Engines in Stock:
We began receiving Cylone Engines from about year 2007. We find this one the most sought after engine for passenger vehicles and light duty Ford trucks. Cyclone is within a hierarchy of Ford V6 gasoline engines starting with a capacity of 3.5 liters and running up to 4.0 liters, a 4 Cylinder direct injected. Yours might be the turbocharged option originally sold in the Edge model or the Lincoln MKX and MKZ with varying capacities.
If you drive a late model F-150, this is probably the engine for yours except it has been down-sized to include 290hp at 650rpm and 265lb ft at 4000rpm as with the 3.3 liter. There is also the 3.5 Liter capacity engine whose design fits numerous vehicles. It is rated 265hp – 290hp at 6250 and 6500rpm respectively with 250lb ft – 255lb ft of torque at 6250rpm and 6500rpm respectively.

Rebuilt Fiesta Engines
Used Focus Engines
Our stock includes these rebuilt or used engines for later models like the Explorer, the Flex, Edge and F-150 models beginning in 2009. The more reliable engines for older models (1998 - 2000) are rebuilt or remanufactured to proper ratings.
Our automotive technician can explain. There are numerous points of potential failure within the life of an auto engine, namely those that might crop up later. You don't want this. We re-engineer, so you don't worry. All options are on the table for you, we let you decide.

Warranties
Money-Back Guarantee on Select Units
Courteous Service Reps

Other gasoline engines stem from the Duratek family. These can be 4 Cylinder, 6 cylinder and 8 cylinder originally issued for passenger cars like the Ford Fusion, the Mercury Milan and Escape to name only a few.
The most widely sold was the V6 direct overhead cam with variable valve timing, a 2.3 liter or 3.0 Liter option. Final re-engineering reproduces original output rating of 240hp at 6550rpm and 223lb ft of torque at 4300rpm. Turbocharged and twin turbo charged are restored to their respected specifications.

The age of our gasoline-powered stock begins with manufacture in 2000 and those that are home under the hood of a Ford as they roll off the assembly line. An example is the sturdy, well-built 3.4 Liter SHO V8 whose intent was the Ford Taurus. For Taurus drivers, ours includes the fourth generation models. Don't hesitate to check.
If you drive a Taurus, you're looking for a 4 cylinder with direct overhead, but the earliest model (1996) did not come with VL intake manifold. A rebuilt or remanufactured SHO is engineered to original rating of 235hp and 230lb ft of torque. The SHO V6 sixty degree pushrod version was also used here, but more commonly in a Mercury Sable, Ford Ranger, or a Windstar.

Remanufactured Ford SHO Engines
Rebuilt Cyclone Engines to Original Output


Our inventory wouldn't be complete without provisioning used and rebuilt Ford diesel engines for your luxury car, pickup truck, SUV or van. This includes the Power Stroke (Navistar) diesel engines. These in stock have been remanufactured to root out built-in problems like the bad oil coolers. Not all were faulty.
The Navistar began with a 7.3 Liter V8 issued into 1ton trucks like those in the Super Duty trucks and vans. Its 444 cubic inch displacement comes with direct injection and re-manufactured to original output of 250hp and 505lb ft of torque for those mated to the original 6 speed automatic transmission. Of the engines we accept, original defects have been eliminated with precision.
There are several different versions of this engine, like the 6.0 and 6.4 liter (aka MaxxForce 7) for which your VIN identifies. Yes. You can order a unaltered version of this engine without warranty if you are doing your own. Or we may have partial rebuilds to save you more money. Talk with our automotive technician, because we really are the number one provider for individual DIYers.
Used F-Series Super Duty Diesel Truck Engines
Used Excursion Engines
Used E-Series Van Engines
GOOD Power Stroke Engines for Sale
Maybe you have the Boss. The Boss is a larger displaced lightweight V8 engine with cast-iron Cylinders engineered exclusively for pick-up trucks whose original began life with 379 cubic inches, overhead cam and variable cam timing. It comes with a wider bore spacing compared to its predecessors, the Triton V8 and V10 which we also distribute. Among these we provide a 6.2 Liter Vortec engine with 16 valves we began picking up in late 2010 until presently.
FAST and FREE shipping to US and Canada.
Engines are subject to availability.

Our used Boss engines are maintaining original horsepower. Anything less, we consider a rebuild. Call if you're looking for something special. Later versions of this engine have a reduction to 420hp and 460lb ft of torque. We distribute the used Ford 6-speed transmissions with which they were mated. If this is yours, you're probably driving a F-150 Series truck such as a Raptor or any one of Ford's Super Duty Pickup trucks.

Used Triton V8 and V10 Engines
Used Boss V8 Engines
Used F-150 Engines

Need a low-mileage used Ranger Raptor engine? Call any time.
1-888-289-0076